An Unauthorized Mexican Remake of
Abbott and Costello Meet Frankenstein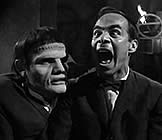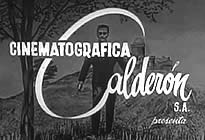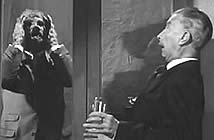 original Mexican/Spanish title: FRANKENSTEIN EL VAMPIRO Y COMPANIA
[Frankenstein, the Vampire and Company]
also known as AGAPITO AND PACO MEET FRANKENSTEIN

director: Benito Alazraki
starring: Manuel 'Loco' Valdes · Jose Jasso · Martha Elena Cervantes · Nora Veryan · Roberto Rivera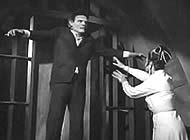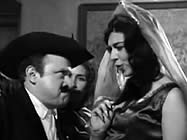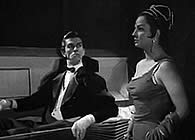 Two wacky attendants at an Express Shipping Company get mixed up with monsters, mad scientists and a werewolf when they agree to deliver two crates to Jorge Lavalle's Wax Museum. According to the cargo manifest, wax figures of Frankenstein and the Vampire are inside the boxes, but - in reality - the actual monsters have been shipped to Lavalle from Rome. He has aspirations of 'conquering the world' with these creatures, but his plans get thwarted when the bodies are stolen by an even more sinister organization. Meanwhile, Dr Chung [a poor fellow infected with a werewolf virus] is obsessed with eliminating the two monsters before committing suicide himself. He recruits Agapito and Paco, the bumbling Express guys, to help him in the mission of killing Frankenstein and the Vampire.
The plot is obviously uncomfortably similar to Abbott and Costello Meet Frankenstein. In fact, director Alazraki fearlessly duplicates large segments as if he were using that film as his storyboard. Perhaps the biggest difference between this movie and the 1948 original is the inclusion of bawdy humor, so popular in the early '60s, but an obvious obstacle for the intended young audience.
Benito Alazraki was an award-winning 'serious' Mexican filmmaker who drifted to the exploitation market in the early '60s, helming 40+ movies including ESPIRITISMO (Spiritism) and MUNECOS INFERNALES (Curse of the Doll People). Mr Alazraki died from natural causes at age 85 in June 2007, Mexico City.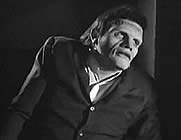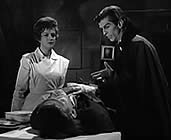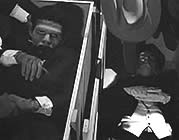 A Mexican/Spanish film with optional English (ON/OFF) subtitles; fullscreen (4:3) format,
Fully uncut version (78 min.), encoded for ALL REGION NTSC, playable on any American DVD machine