The Rarest of the Sukeban Deka Films!
SUKEBAN DEKA = BAD GIRL COPS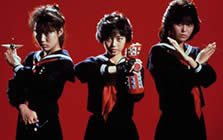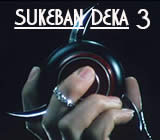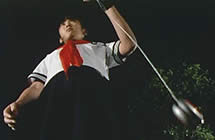 original Japanese title: SUKEBAN DEKA III: HATTSU NO SHI NO WAN
[Sukeban Deka 3: Eight Trapped Spirits]
also known as SUKEBAN DEKA: COUNTER ATTACK OF THE KAZAMA SISTERS
and SUKEBAN DEKA 3: SPECIAL ASSIGNMENT (Japanese Television Title)

director: Hideo Tanaka
starring: Yui Asaka · Yuka Ohnishi · Yumi Nakamura · Kazue Ito · Hiroyuki Nagato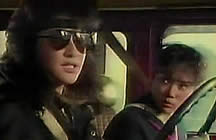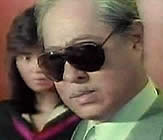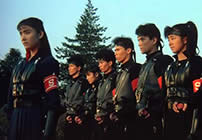 Based on the long running Japanese television series, here is the third movie preceded by SUKEBAN DEKA: THE MOVIE and SUKEBAN DEKA 2: RETURN OF THE KAZAMA SISTERS. A few unofficial sequels followed including Kenji Fukasaku's YO YO GIRL COP and Mihro's YO YO SEXY GIRL COP.
This film, easily the rarest of the official series, mixes black magic with inner departmental squabbling, as Yui accepts an assignment against a devil-worshipping terrorist group while being forced to contend with an overly aggressive female superior (who also may be a spy). Unlike the first two movies, this one has as open-ended conclusion which is a setup for the new TV series. In fact, a portion of this film was initially aired as a television special in 1992, prior to it's theatrical run.
The Deka world began as a manga written by Shinji Wada, called Sukeban Deka Tales, premiering in 1972. It was developed for Fuji television by Hideo Tanaka in 1978 and ran consistently for a decade. The three movies followed, inspiring another TV-series in 1992. Nobody knows the Deka world better than Hideo Tanaka as he directed every television episode and motion picture since the inception.
The first Deka star was Yuki Saito. She left the TV series in 1982 for a successful music career. Her replacement was Yuko Minamino who added a melancholy somberness to the series. She stayed in the role through the first movie, but had already announced her plans to leave the schoolgirl character with the completion of that film. The studio introduced her replacement, Yui Asaka, halfway through #1 as a Deka Girl from a different prefecture. Yui was joined by two feisty sidekicks, the Kazama Sisters, played by Yuka Ohnishi and Yumi Nakamura. After this film, Yuka Ohnihi played the lead in FEMALE NEO NINJAS.

Articles written by Yui Asaka and Yuka Ohnishi can be found in Asian Cult Cinema magazine #24. Also, Yuka Ohnishi's nude pictorial is in Asian Cult Cinema magazine #38.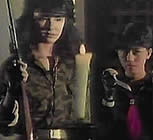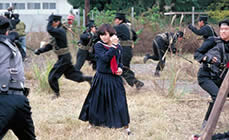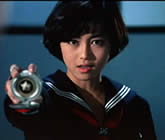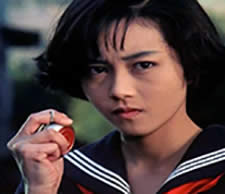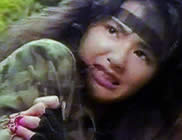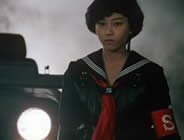 A Japanese film with English subtitles; fullscreen (4:3) format, (73 min.),
encoded for ALL REGION NTSC, playable on any American DVD machine;
extras include original trailer.