A Gang of Filmmakers abduct Victims for Snuff Movies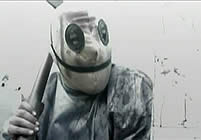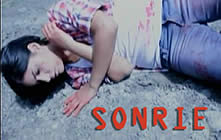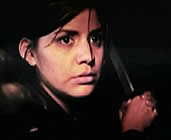 original Argentinean/Spanish title SONRIE [Smile]
also known as CINE SNUFF [Snuff Movie]
 
director: Marcelo Leguiza
starring: Noela Antuenuz · Lucas Alonso · Pablo Anastasi · Analia Belen · Martin Bello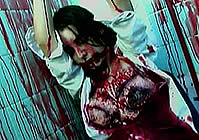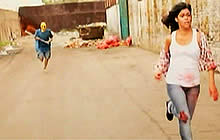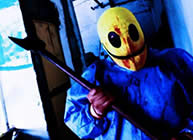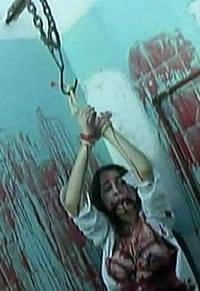 "Espero que el cine extremo se siga gestando en Argentina y alcance cada vez mas auge y calidad. Recuerden que somos de los precursores del cine extremo, seguro podemos hacer cosas muy buenas con las ideas correctas." --director Marcelo Leguiza
"I hope that the extreme cinema will continue gestating in Argentina and reach more notoriety and quality. Remember that we are on the cutting edge of extreme cinema, we can surely do very good things with the right ideas." --director Marcelo Leguiza
A secret organization of filmmakers in Argentina abducts, tortures and kills people in their mania to make snuff movies. Specifically, here is the story of a random victim (played by Noela Antuenuz) as she attempts to escape the brutal, vicious world of 'Smiley' and his gang of killers. In her quest for survival she gives the producers the best snuff film they've ever produced.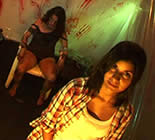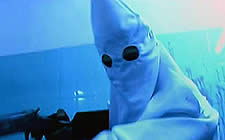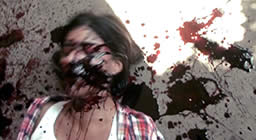 An Argentinean/Spanish film with optional (ON/OFF) English subtitles; widescreen format,
uncut 85minutes), DVD encoded for ALL REGION NTSC WORLD FORMAT.
Extras include selected extreme trailers.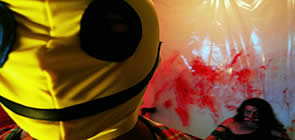 Graphic Violence/Gore/Nudity/Sexual Brutality
recommended for Mature Audiences only