Triple Feature! Three Complete Films!
The STOP THE BITCH Trilogy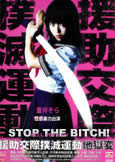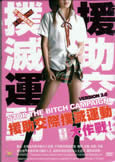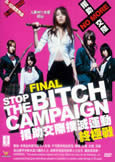 Original Japanese Title: ENJO-KOSAI BOKUMETSU UNDO
also known as: STOP THE BITCH CAMPAIGN 1 · 2 · 3

FILM 1 (2004)
director: Kosuke Suzuki
starring: Sora Aoi · Honami Seki · Kenichi Endo
FILM 2 (2006)
director: Kosuke Suzuki
starring: Kenichi Endo · Kenji Ezure · Kyonosuke Hanai · Emi Hirai
FILM 3 (2009)
director: Kosuke Suzuki
starring: Rio · Mayu Sugano · Emi Hirai · Yui Nakanose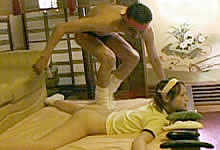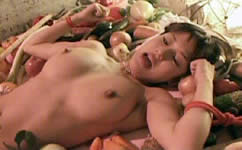 This quirky, meanspirited, sex-crazy movie is based on a popular Japanese manga by Tetsuya Koshiba. Prostitution has become the "in-fashion" among some Tokyo high school girls. Young Aoi is among these 'working students.' She has taken the job in hopes of finding the man who raped her in middle school. Meanwhile, a vigilante (dedicated to public justice, of course) concocts a plan to punish the naughty girls with his Stop the Bitch Campaign by having sex with the girls but refusing to pay. When he and Aoi come face to face, she realizes that this man is the guy who had abused her. The battle between the beauty and the dirty man is about to begin.

In director Kosuke Suzuki's sequel, some of the high school hookers are 'owned' by the Yakuza who blackmail and rob the customers. Yuki is a HS whore who becomes the target for a mysterious man named Kuni. He despises Yuki due to her seedy occupation and dealings with gangsters... but he is also attracted to the lifestyle. This twisted enforcer wishes to punish the high school prostitutes through rape and sexual torture. He calls his S&M vengeance his "Stop the Bitch Campaign."
For the final entry in this trilogy, Azusa becomes suspicious and decides to personally investigate when her sister commits suicide. She finds evidence pointing to a mysterious man conducting a "Stop The Bitch" Campaign. This legendary brute hunts student prostitutes, torturing and raping them. When Azusa finds "BITCH" burnt on her sisters body, she realizes that the girl was - in fact - a victim of the avenging serial killer. Incensed, Azumi then plans her vengeance against the man.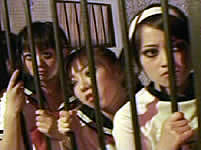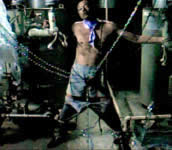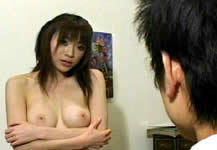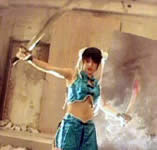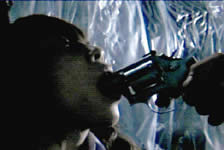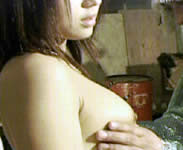 Three Japanese films on 3 discs; widescreen (1.85:1), Uncut versions (293 total min.),
encoded for ALL REGION NTSC, playable on any American DVD machine;
in Japanese language with removable English subtitles.