A Controversial Story of Sexual Hypocrisy
from One of Korea's Top Filmmakers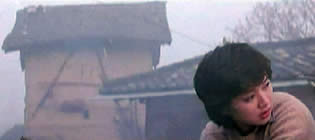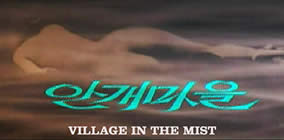 Original Korean Title: ANGAE MAEUL [Village of Haze]

director: Im Kwon-taek
starring: Jeong Yun-hui · Ahn Sung-ki · Choi Dong-joon · Kim Jee-young · Jeong Yun-hie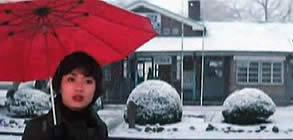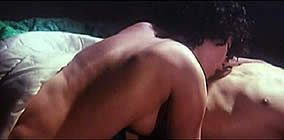 Based The Island of Anonymity, a book by Lee Mun Yeol, this is the controversial story of sexual hypocrisy in a rural community. Su-ok is a young teacher who arrives from Seoul to teach at a school in an isolated mountain village. As the days pass, she begins to think the community is harboring a sinister secret. It seems to have something to do with a scruffy vagabond, treated rather nicely by the villagers, but still at the center of a mystery. One miserable, stormy afternoon, the teacher is raped by the The Fool (as the villagers call him) but nothing can prepare Su-ok for the ordeal to follow.
Director Im Kwon-taek grew up in the South Korean city of Kwangju in the 1930s. He and his family suffered considerable hardships due to the impact of the Korean War. In the early '50s, he survived by operating a business that sold recycled US Army boots. In 1956, Im moved to Seoul where he became a production assistant in the motion picture business. He directed his first movie in 1962, the first of more than 100 features over the next 60 years. Today, he is considered Korea's leading filmmaker, helming many of that country's blockbusters. However, between the high profile projects, Im Kwon-taek enjoys making 'smaller' controversial films with erotic themes like this one and the underground hit ANGEL in 2007.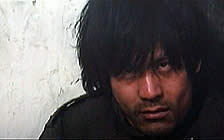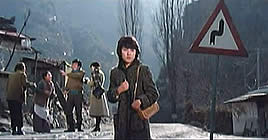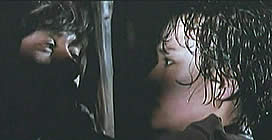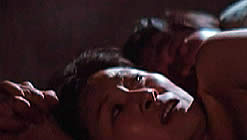 A Korean film with optional ON/OFF English subtitles; widescreen format (16:9),
uncut version (95 min.), DVD encoded for ALL REGION NTSC,
playable on any American machine. Extras include selected theatrical trailers.