Santo Continues His Ordeal with the Vampire Women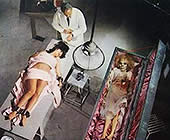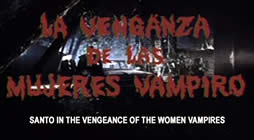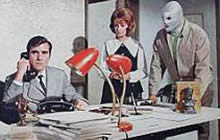 Original Mexican, Spanish Title: SANTO EN LA VENGANZA DE LAS MUJERES VAMPIRO
[Santo in the Vengeance of the Women Vampires]
also known as SANTO IN THE VENGEANCE OF THE FEMALE VAMPIRES

director: Federico Curiel
starring: Santo · Norma Lazareno · Gina Romand · Aldo Monti · Patricia Ferrer · Víctor Junco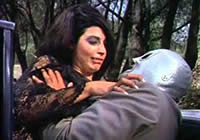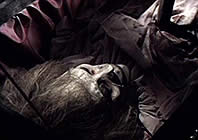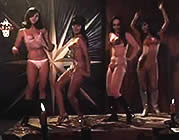 Dr Igor Brancov, a mad scientist with a yearning for world domination [conducting his mania from a very cool laboratory], revives a 200 year old female vampire named Countess Mayra. Dr Brancov anticipates a criminal partnership with the vampire, but she has aspirations of her own. Namely, a family grudge against perennial superhero (and vampire fighter) Santo. The scientist realizes he needs more recruits for his evil plan, so he sends his assistants to the local Go-Go Club to kidnap strippers for vampire transfusions. But, fortunately, local cops patronize the club and start investigating when they discover they favorite dancers have been abducted. When things get complicated, Santo is enlisted to help.
Filmed eight years after the breakout hit SANTO VS THE VAMPIRES WOMEN, this one wasn't exactly a sequel nor a remake. Rather, it's considered a re-imagining of the original Santo tale. Here is one of 50+ movies starring Santo before his retirement in 1982. For 50 years, this wrestling hero had never been seen nor photographed without his mask, but in January 1984, he - without warning - unmasked himself on the Mexican television program Contrapunto. Less than two weeks later, he died from a heart attack at age 66.. He was survived by his wife Eva Vadager and eleven children.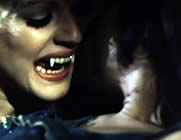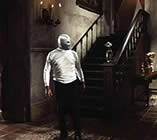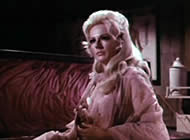 A Mexican Spanish production with English subtitles; widescreen format (16:9),
uncut version (89 min.), DVD encoded for ALL REGION NTSC, playable on any American machine.
Extras include selected Santo trailers.