NEUTRON in SciFi Double Feature!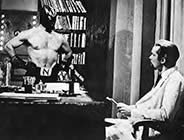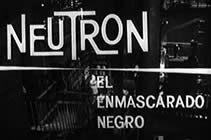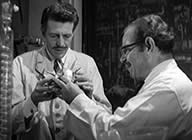 FILM ONE:
NEUTRON VS. THE AMAZING DR CARONTE (1963)
[Neutron Contra el Sorprendente Dr. Caronte]
FILM TWO:
NEUTRON VS. DR CARONTE: DEATH ROBOTS (1963)
[Neutron Contra el Dr. Caronte 2: Lost Automatas de las Muerte]

director: Federico Curiel
starring: Wolf Ruvinskis · Julio Aleman · Armando Silvestro · Rosita Arenas · Jack Taylor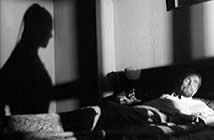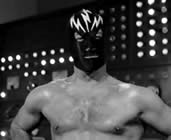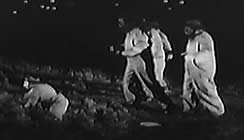 The plot for both movies [filmed back to back] revolves around a doomsday weapon that looks like a small spiked ball, confusingly called a Neutron Bomb even though it has nothing to do with the real one created by Edward Teller in 1950, and oddly not related to the lead character here, Neutron. In this story, the Neutron Bomb is developed by a brilliant Mexican scientist named Professor Norton "for humanitarian reasons" and he has divided the formula among himself and three colleagues for national security. Very soon, Professor Norton is murdered and the evil Dr Caronte is on the trail of the other scientists. Masked wrestler Neutron gets enlisted to stop Caronte and his army of bulletproof zombies.

Even though the first movie ends with Dr Caronte killed in an explosion, the second film starts with the evil doctor returning to the secret laboratory and surprising even his assistant, a dwarf who has been keeping the place clean in his master's absence. Caronte has already found and killed three scientists [counting the original Dr Norton] and he uses their reanimated deformed bodies to find the remaining one. Of course, Neutron is back on the case but he manages to make an enemy of police chief Lansing who believes that the superhero may actually be the supervillain in disguise.
Wolf Ruvinskis was a masked Mexican wrestler in the 1940 through the '60s. For his films, he usually used the Neutron alias, but not in the ring. Sometimes Wolf would also make movies with other wrestlers (SANTO VS THE MARTIANS). He moved to television in the late 1970s [starring in Jorge Rivero's Western series The Mexican]. Wolf Ruvinskis died from a heart attack while shooting the movie Los 6 Mandamientos de la Risa [The Six Commandments of Laughter] in 1999 at age 78.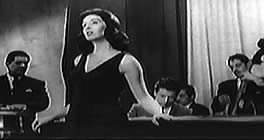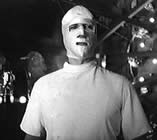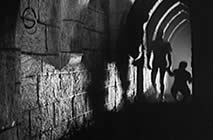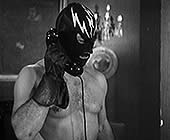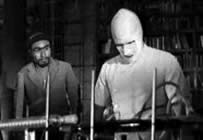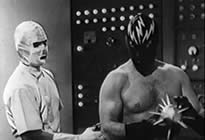 A Mexican film in English language; widescreen format, fully uncut 150 minutes total),
DVD encoded for ALL REGION NTSC WORLD FORMAT.