Fully Uncut (110 Min Version) Jean Seberg Thriller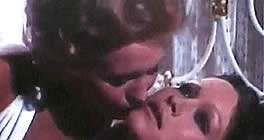 Original Spanish Title: LE CORRUPCION DE CHRIS MILLER
also known as BEHIND THE SHUTTERS and MASKE DES GRAUENS [Mask of Grey]

director: Juan Antonio Bardem
starring: Jean Seberg · Marisol · Barry Stokes · Perla Cristal · Rudy Gaebel · Gerard Tichy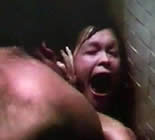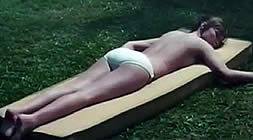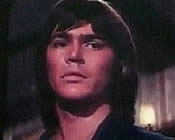 Jean Seberg plays Ruth Miller, a fashion designer, spending the summer in Spain with her stepdaughter Chris. They do not get along. Ruth wants revenge against her husband who abandoned them a year before. She hopes to get it by corrupting his daughter through unusual sex games. The whole thing is further complicated by the arrival of a young drifter who may - or may not - be connected to a series of vicious murders in the surrounding area.
By anybody's criteria, this is a very unusual Giallo, made even more bizarre by the presence of legendary Hollywood actress Jean Seberg in the leading role. She was not proud of this movie and did not include it in her 'official' filmography. She was embarrassed by the lurid subject matter, agreeing to make it only for financial reasons. In reality, despite a robust early career (which included such hits as Bonjour Tristesse, Lilith, Paint Your Wagon and of course Jean-Luc Godard's Breathless), Ms Seberg was virtually broke in 1973, unable to secure work due to her fragile mental state, which was further damaged by constant worldwide harassment from the FBI as a result of her involvement with the Black Panther movement. Five years later Jean Seberg was found dead, an apparent victim of suicide. She died in Paris, from a barbiturate overdose, in August 1979, at age 40.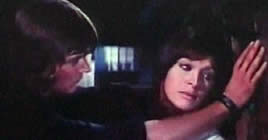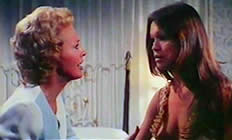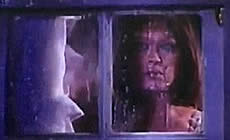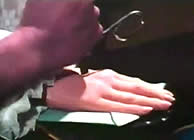 A Spanish film in English language; widescreen format,
uncut 110 minutes; DVD encoded for ALL REGION NTSC WORLD FORMAT.
Extras include the original European Trailer.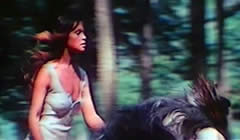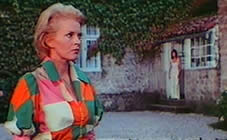 Violence/Nudity/Lesbianism/Rape/Sexual Brutality
for Mature Audiences