The Fully Uncut International Version (95 min!)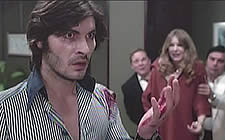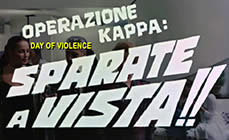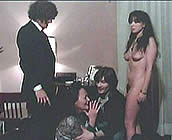 Original Italian Title: GIORNI DI VIOLENZA [Day of Violence]
also known as OPERAZIONE KAPPA: SPARATE A VISTA [Operation Kappa: Shoot on Sight]

director: Luigi Petrini
starring: Mario Cutini · Marco Marati · Maria Pia Conte · Agnes Kalpagos · Mario Bianchi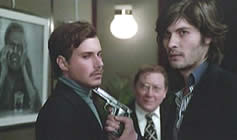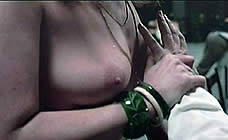 After causing mayhem throughout Parioli, two violent rapist/killers - Paolo and Giovanni - decide their best option for escaping the city is to invade a posh restaurant and take hostages, forcing the police to negotiate an escape ransom. After the film's particularly nasty first half (featuring the two nihilistic thugs in various rapes, beatings, robberies and an uncomfortable murder), the story settles into a tense hostage thriller as the authorities push to 'shut it down' with a Kappa Operation [the use of military-trained snipers] but Inspector Aldobrandi is reluctant. He knows the hostages are on the brink of panic and a sniper attack could cause a bloodbath.
Mario Cutini is quite good here in a David Hess-type role. He did not have much opportunity to play the lead in his career, but can often be seen co-starring in quirky cult films (i.e., YOUTH OF VIOLENT ROME, PORNO KILLERS, PLAY MOTEL, et al). In the early '80s, Mario Cutini made two perverse films for Greek filmmaker Ilias Mylonakos, NATHALIE and SWEET BODY OF BIANCA. He then retired from acting.
Interestingly, the meaty role of Inspector Lino Aldobrandi is played by 'Mario Antonio.' This is actually an alias for director Mario Bianchi, the son of exploitation filmmaker Roberto Montero (SLASHER IS A SEX MANIAC). Mario began his career working as an assistant director for his father directing his first film in 1971. In the following 30 years, he helmed 85+ movies under thirteen different pseudonyms. His most famous film, SATAN'S BABY DOLL, was credited to Alan W Cools and his VIOLENT CITY was signed as Nicholas Moore. He found time to act in a handful of movies. This was one of them. Mr Bianchi retired from the entertainment business in 2001 at age 64.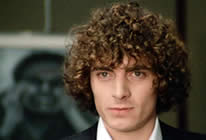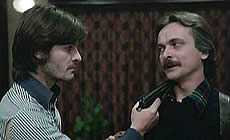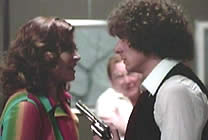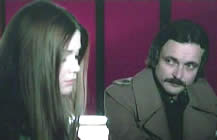 An Italian film with optional English subtitles; widescreen format,
uncut 95 minutes; DVD encoded for ALL REGION NTSC WORLD FORMAT.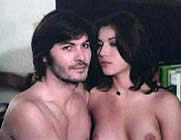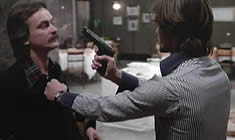 Graphic Violence/Rape/Sexual Brutality/Drugs
for Mature Audiences only