Perhaps the Sleaziest Roughie Ever Made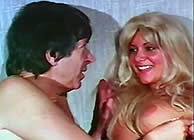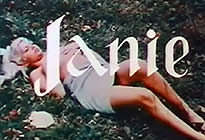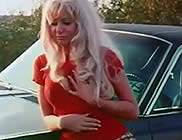 Also Known As: JANIE THE PERVERTED KILLER

director: Jack Bravman
starring: Mary Jane Carpenter · Peer St John · Tina Kraskow · Richard Jennings · Berta Mothe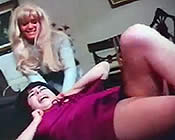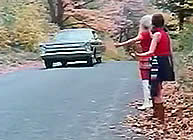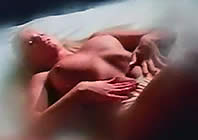 The film begins with schoolgirl Janie having sex with a man old enough to be her father because... well, he IS her father (!). After a bit of bump-n-grind, they settle into pillowtalk as Janie tells dad about her day and how she ended up in his bed. It all started when Janie and a student-friend decided to play hooky and hitch a ride with a horny middle-aged lech. She convinces her friend to fuck the guy outside in the grass and then unexpectedly plows over the couple with the car, killing them both. Janie feels no remorse, in fact, she's excited by the carnage... and masturbates. This is the first of the girl's psychotic stories which also include knifing a man who follows her to the beach, and then slicing a lesbian to death with a razor-blade. All this bloody mayhem has made Janie 'hot for daddy' so she calls him and arranges an afternoon meeting. Before leaving her house, she pauses at a bedroom keyhole to watch her drunk stepfather beat her mom to death. This again causes Janie to masturbate (which she had also done after the previous two murders). Finally, it's off to daddy's house where she's greeted by her father's girlfriend. They exchange some hostilities which result in Janie strangling the woman with her belt. After dumping the body in the bathtub, her dad comes home. They hop into bed and make passionate love while Janie amuses him with the stories of her day. But he's no longer laughing when he goes to the bathroom and finds his girlfriend's dead body. Instead, Janie is arrested. The End.

Whew! Is there a sleazier, more perverse roughie from the '70s?
This mind boggling excursion into bad taste stars the virtually unknown Mary Jane Carpenter in the title role. It's wildly believed that she is actually Linda Vair, a soft-core sex player from the late '60s credited as director and narrator the Grindhouse production Sex Family Robinson. But regardless, she disappeared after JANIE.
Perhaps the more curious story lies in the identity of the director. While the onscreen credit belongs to Jack Bravman, this has been long disputed. Despite a filmography that insists the late Jack Bravman was born in Quebec Canada, 1926, and produced films under numerous pseudonyms including J. Angel Martine, Wizard Glick, and Seaman Losch, there is reason to believe that he didn't exist at all. In the biography Porn King, John Holmes wrote 'Jack Bravman (and thus, J Angel Martine) was merely a pseudonym used by filmmakers Michael and Roberta Findlay.' Interestingly, both Michael and Roberta appear in this film. Michael is the man killed on the beach and Roberta is the narrator. This movie is stylistically similar to other Findlay projects of the time, especially their FLESH TRILOGY, A WOMAN'S TORMENT and the notorious SNUFF.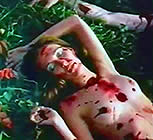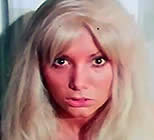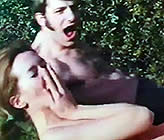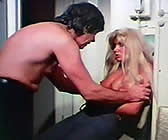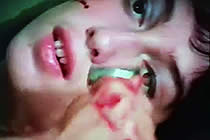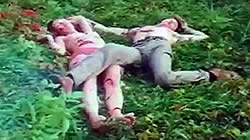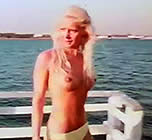 An American film in English Language; fullscreen format,
fully uncut 67 minutes; DVD encoded for ALL REGION NTSC WORLD FORMAT.
Extras include selected trailers.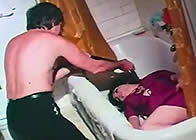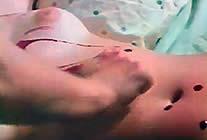 Graphic Violence/Rape/Nudity/Gore/Strong Sexual Themes
for Adult Audiences