Finally! The Fully Uncut Version!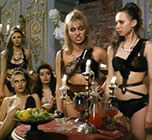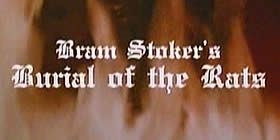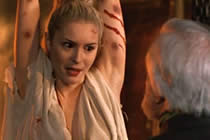 also known as: BRAM STOKER'S BURIAL OF THE RATS

director: Dan Golden
starring: Adrienne Barbeau · Maria Ford · Kevin Alber · Olga Kabo · Linnea Quigley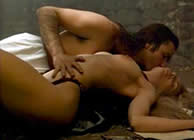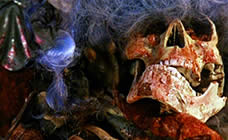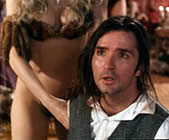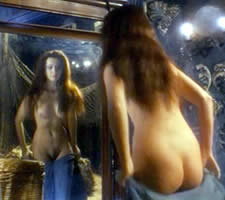 Before writing Dracula, Irish-born Bram Stoker would contribute short stories to various publications. Burial of the Rats first appeared in Britain's Lloyd's Weekly Newspaper (Jan, 1896) and in the Boston Hearld a few days later. It is a (8000+ word) tale that describes an Englishman in France, chased by an old woman and her rats through the Paris sewer system.
  This film - co-written by horror guru S. P. Somtow - keeps none of that story and, instead, tells a tale of 'Bram Stoker' who is traveling with his father in 19th century France when he's captured by a coven of rat worshipping female rebels. The beautiful-but-deadly warriors conduct vicious raids against men who have wronged them and they use Bram (who is now in love with one of the women) to write about it.
   Lots of problems have plagued the film. It originally appeared as a TV movie produced for Showtime. But that version was heavily censored. Further cuts occurred when it came out on VHS; then, nudity was restored for the American DVD release but, incredibly, much of the violence got removed. Here, finally, is the fully uncut International version.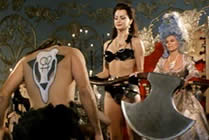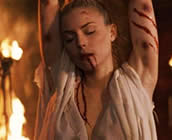 An American/Russian film in English Language; widescreen format, fully uncut 83 minutes),
DVD encoded for ALL REGION NTSC WORLD FORMAT.
Extras include original trailer.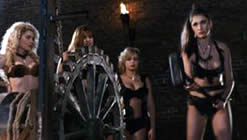 Strong Sexual Situations/Nudity/S&M/Sexual Brutality
for Adult Audiences