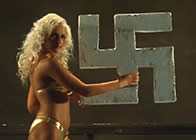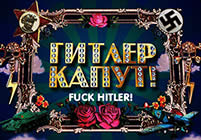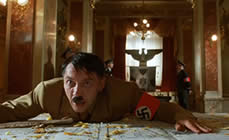 Original Russian Title: GITLER KAPUT! [Hitler Finished]
also known as: HITLER ZAPUT! (Edited Version)

director: Marius Balchunas (as Marius Weisberg)
starring: Pavel Derevyanko · Anna Semenovich · Yuri Galtsev · Yury Stoyanov · Alexey Ogurtsov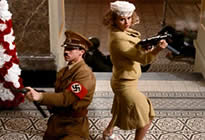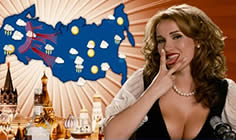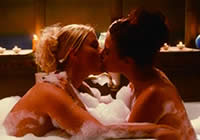 Adolf Hitler is a coked-out speedfreak on the brink of disaster at the hands of Soviet spy Olaf Surenberg, masquerading as the head intelligence officer for the SS. It's near the end of the Second World War and the Third Reich is about to collapse under the weight of its own decadence. The historical figures are here. Besides Supreme Chancellor Hitler, there's Martin Bormann, Heinrich Müller, Eva Braun plus colorful fringe [fictional] characters like SS Disciple Mistress Oddo and Adolf's personal DJ, Black Timothy. The story deals with master spy Surenberg and his diva informant Zina, in their attempt to escape Germany and return to their Russian homeland before the fall.
This film may not be for everyone. But genre fans who are willing to ignore the traditional rules of narrative, will find it incredibly funny, imaginative and totally original (as if Mel Brooks, Quentin Tarentino, Busby Berkely and Sacha Baron Cohen had collaborated on a movie). This 'look at the past' [through a postmodern lens] goes far beyond satire into the outer realms of pop-culture and political incorrectness punctuated by contemporary music and an obvious love for trash movies. It's like taking a trip to a very hip, very elite circus, complete with eye-popping special effects, incoherent dance numbers, biting humor and busty babes [that would make Russ Meyer smile].
In his early 20s, Russian-born Marius Balchunas secured a degree in Cinema/Television from the University of Southern California while working as a production assistant for numerous motion pictures (including White Men Can't Jump, in 1992). Before returning to Russia, he was the producer for Lucky McKee's MAY (2002).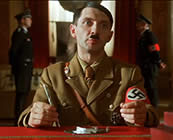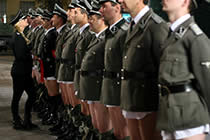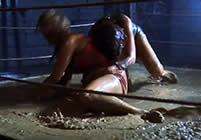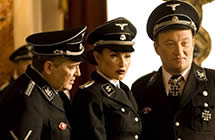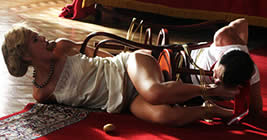 A Russian film with optional English subtitles; widescreen format,
fully uncut 99 minutes; DVD encoded for ALL REGION NTSC WORLD FORMAT.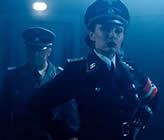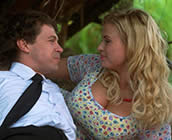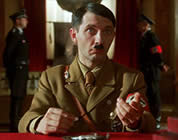 Sexual Themes/Nudity/Gay References/Violence/Drugs
for Mature Audiences