Major Starlet Cast in Erwin C. Dietrich Film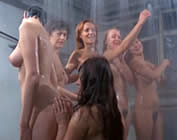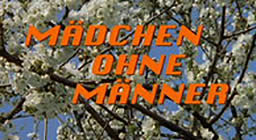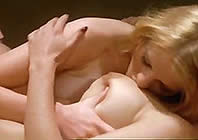 Original German Title: MADCHEN OHNE MANNER [Girls Without Men]
also known as PLAYGIRLS: LE PORNO ADOLESCENTI (Italian Title)
and GIRLS WHO PLAY ALONE

director: Erwin C Dietrich (as Michael Thomas)
starring: Martina Domingo · Inga Soerensen · Monika Zindgreen · Ursula Maria Schaefer · Rita Waldenberg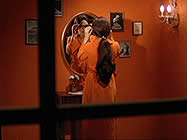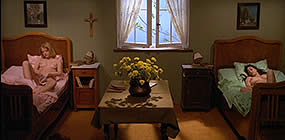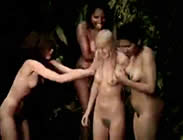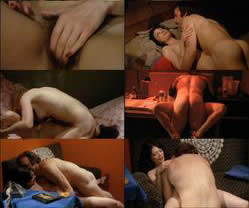 Rita, Elsa and Ursula share a room in an all girls boarding school located in a beautiful villa (incidentally the same one Dietrich used in ROLLS ROYCE BABY). Their favorite [and seemingly only] class is Sexual Education taught by strict but cosmopolitan Fraulein Steif. The girls are so interested in the subject that they gladly do some research on their own. But - despite the title - they find male partners, specifically the local baker, a photographer and a grocer. When the men aren't available, they use cucumbers and an electric toothbrush. And, of course, each other.
   Erwin Dietrich is best known as Jess Franco's producer but he also helmed a number of his own films. His movies tend to be short-on-plot and heavy on nudity (both male & female), while many (DANCING GIRLS FOR TANGIER and WHITE SLAVERS ) also rely on sadism and sexual brutality. He is best known for FRAULEINS IN UNIFORM. Mr Dietrich died from a stroke in March 2018 at age 87.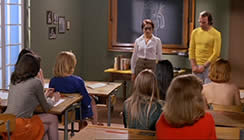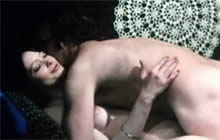 A German film in English language; fullscreen format, uncut 72 minutes),
DVD encoded for ALL REGION NTSC WORLD FORMAT. Extras include trailers.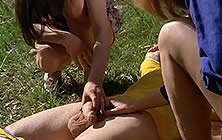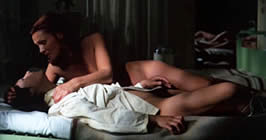 Male and female nudity/Strong Sexual Themes/Lesbianism
for Adult Audiences