A New Horror Director emerges from Argentina!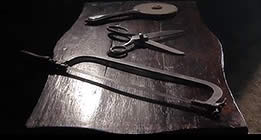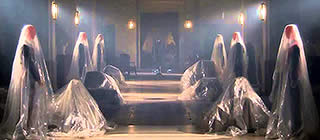 Original Argentinean/Spanish Title: NECROFOBIA (Necrophobia)

director: Daniel De La Vega
starring: Luis Machín · Raúl Taibo · Nicolás Virgilio · Viviana Saccone · Julieta Cardinali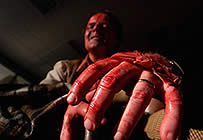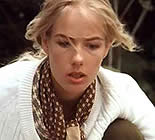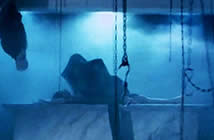 When twin brother Tomas dies, Dante develops a mania against any contact with a corpse. But then mysteriously, bodies start accumulating and Dante is slowly losing his mind. In fact, he seems to be in some kind of endless loop where time has ceased to exist and he is constantly faced with the gruesome murder of his estranged wife, prying police officers and the (apparent) return of his brother from the grave. The whole thing crescendos into the virtual, bloody manifestation of his altered personality.

Director Daniel De La Vega is suddenly receiving International recognition. To date he has helmed only a handful of films, but already he is hailed as "this generation's horror master." The praise is mostly because he puts his fingerprint on each films. His movies are distinctly HIS. And because of this Mr De La Vega has been compared to David Lynch, Federico Fellini and Russ Meyer. But he is also doing something else... Daniel is taking familiar horror themes and applying an unexpected twist. As his films unspool, the viewer often thinks "Oh, I know where this is going" only to say "I've never seen that before" by the end.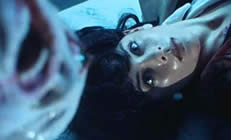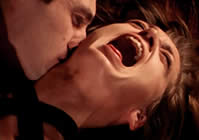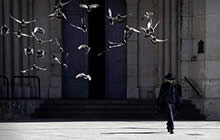 An Argentinean production with optional English subtitles;
widescreen format (16:9), 88 minutes, encoded for ALL REGION NTSC,
playable on any American machine.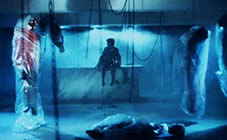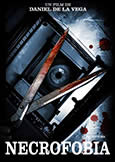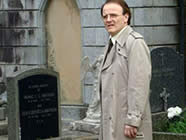 Nudity/Graphic Violence/Sexual Brutality/Gore
for Mature Audiences