A Brilliant Cast in a Smart Martial Arts Actioner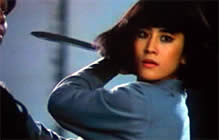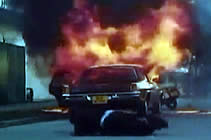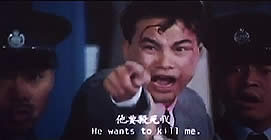 Original Chinese Title: LUNG CHI CHANG AN [Dragon's Fight For Supremacy]
Also known as THE DRAGONS and ANGEL'S RETURN

director: Frankie Chan
starring: Eddy Ko · Yukari Oshima · Simon Yam · Kara Wai · Frankie Chan · Roy Chiao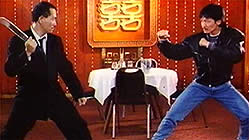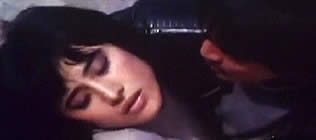 This is Frankie Chan's unofficial remake of the Kinji Fukasaku/Sonny Chiba film SHOGUN'S SAMURAI. The setting is modern day Hong Kong with Triad gangsters battling each other for control, instead of the familiar samurai motif.

At an elaborate dinner, a Triad boss announces his successor. He by-passes his oldest irresponsible son Wai for the levelheaded younger brother Hwa. Moments later, as the group leaves the restaurant, the boss is killed in a drive-by shooting (secretly orchestrated by his ambitious brother Hsiong). This causes a major rift in the family with Hsiong and the 'rightful' heir on one side and the widow with younger Hwa on the other. Two daughters and an exiled son also join the battle as it escalates into a family war.
Action and martial arts does not take a backseat despite the character-driven narrative. It is spread evenly throughout the film, complementing the plot. The excellent choreography (by Fung Hak-On) allows for a variety of skilled fighters to shine. But the best segment belongs to the dynamite duo of Yukari Oshima and Kara Hui as they fight barefooted on broken glass against in a relentless army of goons in a parking garage.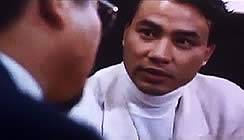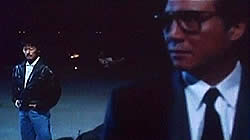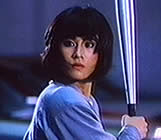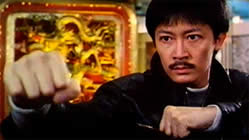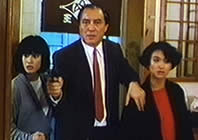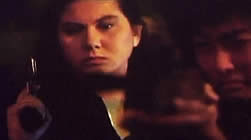 A Hong Kong/Chinese production with English and Chinese subtitles;
widescreen format (16:9), 97 minutes, encoded for ALL REGION NTSC,
playable on any American machine. Extras include trailers. Yukari * Oshima