This Film Grabs Hold in the First Few Minutes
And NEVER Lets Go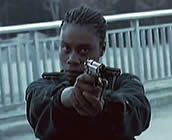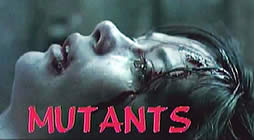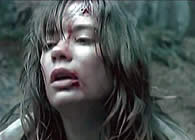 Also known as: MUTANI

director: David Morlet
starring: Helene de Fougerolles · Francis Renaud · Dida Diafat · Marie-Sohna Conde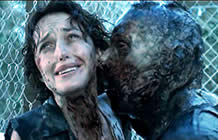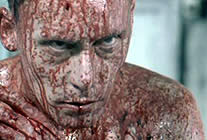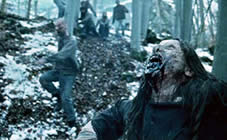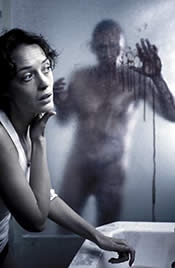 To survive the inevitable zombie apocalypse, one should not get too attached to anyone or anything. That's the premise in the center of David Morlet's film. And it represents a unique view of the genre. Besides the horrific persistence of tireless, ravenous living dead creatures, these are monsters with the faces of our loved ones. The story begins in the middle of a zombie apocalypse. A young couple - initially traveling around in an ambulance, trying to help victims - now attempt to find safety in the midst of the chaos. They take refuge in an abandoned building. She is pregnant but he is infected.
      Even today, when absolutely EVERYONE is sick of the zombie genre (thanks mostly to the absurd speeches and inept posturing of what has become the disaster of television's Walking Dead in the wake of all the good directors - like Ernest Dickerson - leaving the series), it's refreshing to know that some remarkable ones are still being made. This movie will grab ahold within the first few minutes and NEVER let go!

Other recommended examples of recent, exceptional Zombie projects are FLIGHT OF THE LIVING DEAD, ZOMBIE 108, SEXY KILLER, WILD ZERO, ISLAND OF THE LIVING DEAD, I AM HERO and (for fans of XXX fare) PORN OF THE DEAD.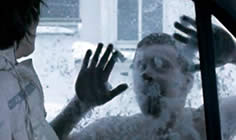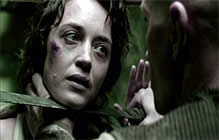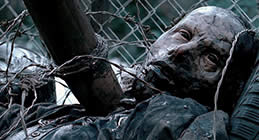 A French film with English subtitles; widescreen format, uncut 86 minutes), DVD encoded for ALL REGION NTSC WORLD FORMAT. Extras include selected trailers.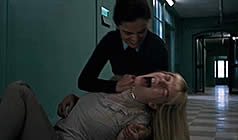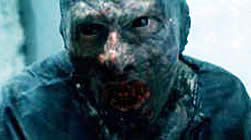 Graphic Violence/Sexual Situations/Nudity/Gore
for Mature Audiences