Ultra Rare. Lost. Harry Nilsson's Notorious Film.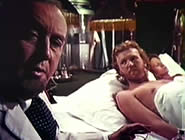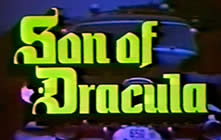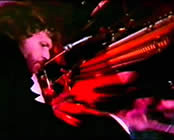 Also known as: COUNT DOWNE and SON OF DRAC and YOUNG DRACULA

director: Freddie Francis
starring: Harry Nilsson · Ringo Starr · Suzanna Leigh · Freddie Jones · Dennis Price · Skip Martin
onscreen members of the Count's band:
Peter Frampton · Leon Russell · John Bonham · Keith Moon · Bobby Keys
George Harrison · Nicky Hopkins · Jim Price · Klaus Voorman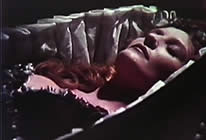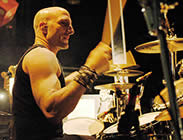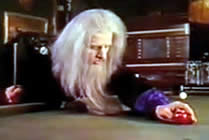 One hundred years has passed since Dracula's death at the hands of Van Helsing. His son, Count Downe is about to become the King of the Netherworld at a monster's convention, as crowned by his mentor Merlin the Magician. However, the offspring - who is increasingly more influenced by his mother's human genes - is starting to have serious reservations about his own destiny. He has found 'mortal' peace by making music and jamming with musicians in an underground pub. To complicate matters even further, Counte Downe falls in love with a beautiful-but-human named Amber. For advice, Merlin sends him to Baron Frankenstein who is experimenting with blood transfusions that could transform both Downe and his girlfriend into beings that exist in both dimensions. But, secretly, the Baron is anxious for the opportunity to eliminate Counte Downe and secure the title of Netherworld King for himself.
Critic Mike McPadden once famously said: "Son of Dracula is an utter waste made by and for the utterly wasted." Despite the film's remarkable pedigree, it notoriously fails on most every level. And, further, it is frustratingly impossible to figure out why. The writing? the acting? the directing? or simply everything?

But filmmaker Freddie Francis is not a hack, quite the opposite actually. He was an accomplished, award-winning cinematographer who became a house director for Hammer Studios in 1964. After working briefly on DARK TOWER in 1980, he moved to Hollywood where he returned to his cinematographer roots. He lensed many high-profile films (including Glory which won him an Academy Award). Clearly, he wasn't an inexperienced filmmaker who couldn't managed his production.
Further, when this film was made, Nilsson was at the peak of his popularity. In fact, the soundtrack (which also included huge portions of dialogue from the film) lodged in Billboard's Top Ten for over 5 weeks. Meanwhile, distributors said the movie was unreleasable, shelving it instead of capitalizing on Nilsson's popularity. In addition, the live music sequences remain the ONLY performance footage of Harry Nilsson (he never went on tour). And his backup band here is a supergroup consisting of Peter Frampton, Leon Russell, George Harrison, John Bonham (from Led Zepplin) and Keith Moon (from the Who) switching on and off behind the drums!
Harry Nilsson would not make another movie (although he did have a cameo appearance as a prison guard in Otto Preminger's LSD comedy SKIDOO). He met John Lennon and Ringo Starr in 1972 because they had been impressed by his album Pandemonium Shadow Show. He became close friends with both and they all shared a house in Los Angeles (throughout 1974). The three collaborated on several records in the mid-1970s, and their off-hours drinking binges around L.A. became legendary. Nilsson kept it secret that the lifestyle of smoking, drinking and drugs was threatening his health. Reportedly, during a recording session with Lennon, Nilsson kept a bucket hidden so he could spit out the blood after coughing fits ruptured a vocal cord. He died at age 54 after suffering from a massive heart attack in January 1994.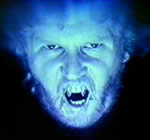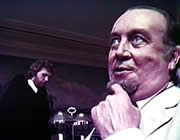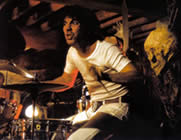 A British film in English language; fullscreen format (4:3),
90 minutes, encoded for ALL REGION NTSC, playable on any American machine.
Extras include selected theatrical trailers..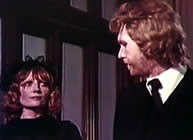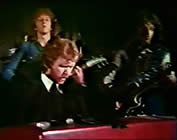 Violence/Sexual Themes/Drugs
for Mature Audiences