Anal Fixation. Perverted Catholicism. Gloria Guida.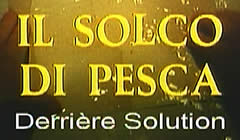 Original Italian title: IL SOLCO DI PESCA
also known as THE FISHING HOLE

director: Maurizo Liverani
starring: Martine Brochard · Gloria Guida · Alberto Terracina · Emilio Cigoli · Rita Corradini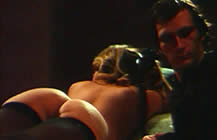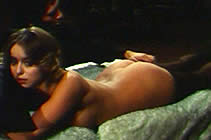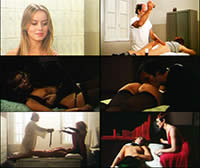 In the center of this film is a former priest who has become bored to the point of impotence by the easy availability of beautiful women (a perk of his job?). He misses the shame of 'priesthood promiscuity' which had made it more enjoyable. This has led him to a fascination with the female buttocks. He gets involved with a sexy married woman but he becomes more interested in her young maid after discovering the girl's affection for anal sex.
    This study in anal fixation and perverted Catholicism is an offensive sex comedy from an otherwise unknown director. He never made another film and that's probably not much of a surprise. Martine Brochard, the older woman (she was 29 at the time) is a French actress who appeared in numerous genre films (Mario Gariazzo's ATTRACTION, a thriller NO! THE CASE HAS BEEN HAPPILY RESOLVED, Riccardo Freda's MURDER OBSESSION). In 2003, she was diagnosed with leukemia, but beat it and continues acting today.
    Gloria Guida was Miss Teenage Italy 1973. She parlayed that notoriety into box-office gold. After her 1974 debut film, Silvio Amadio's sex romp THE MINOR [La Minorenne], she delivered 25 more movies within ten years, these include the giallo SO YOUNG SO LOVELY SO VICIOUS (also for Mr Amadio), Mario Imperoli's BLUE JEANS and YOUNG GIRL [Ragazzina]. As Gloria approached age 30, she chose to make fewer films. In 1991, she married singer/actor Johnny Dorelli [IL MOSTRO]. They have one child and remain married today.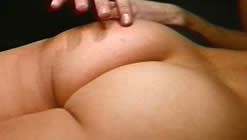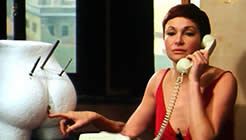 An Italian film with English subtitles; widescreen format, uncut 92 minutes),
DVD encoded for ALL REGION NTSC WORLD FORMAT.
Extras include selected trailers.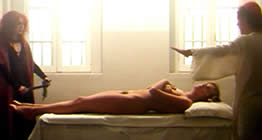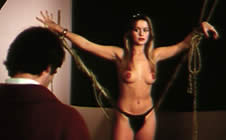 Strong Sexual Situations/Nudity/Anal Sex/Bondage
for Adult Audiences Only