Something Terrible Is Going To Happen...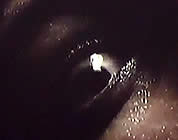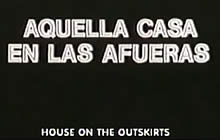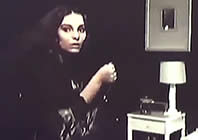 Original Spanish Title: AQUELLA CASA EN LAS AFUERAS [That House on the Outskirts]

director: Eugenio Martin
starring: Silvia Aguilar · Javier Escriva · Alida Valli ·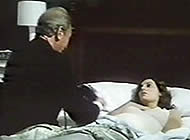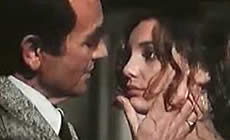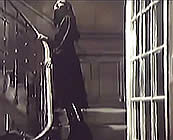 Joaquin has been transferred by his employer to a remote area outside of Madrid, Anxious to have his wife Nieves join him, the man finds and rents an old mansion in the country. He hopes the tranquility will bring her much needed rest during the final three months of pregnancy. Unfortunately, his surprise becomes a nightmare when they arrive [spoiler alert] and she discovers her new home used to be a clinic where illegal abortions were performed before the place was closed down by authorities. But even worse... she had secretly gotten an abortion there five years before! Poor Nieves - totally consumed with guilt, dread and apprehension - begins to think her husband has ulterior motives for bringing her to the house.
Spanish director Eugenio Martin (born Eugenio Martín Márquez on May 15, 1925) has successfully worked in the European film industry since 1955, helming more than 40 movies. He became known for his Spaghetti Westerns, especially BOUNTY HUNTER (aka THE UGLY ONES) and Lee Van Cleef's BAD MAN'S RIVER, but his horror films - the exceptional HORROR EXPRESS and IT HAPPENED AT NIGHTMARE INN - cemented his reputation. Eugenio retired in 1996 but still makes appearances at conventions and festivals. He was was honored at the Sitges film festival in 2010 where he received the Nosferatu Award in memory of HYPNOSIS, Spain's first International horror movie.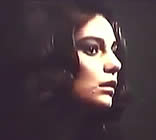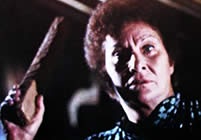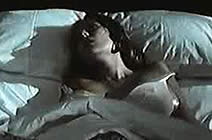 A Spanish film with English subtitles; widescreen format (16:9),
94 minutes, encoded for ALL REGION NTSC, playable on any American machine.
Extras include selected Eugenio Martin trailers..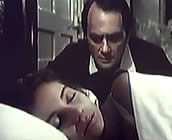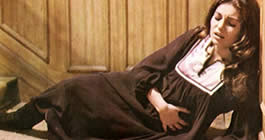 Violence/Sexual Brutality/Abortion
for Mature Audiences