Legendary French Grindhouse Exploitation in English Language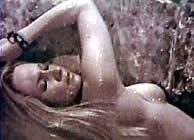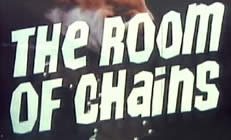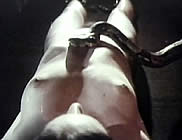 Original French title: MALAISE

director: Gerard Trembasiewicz
starring: Jack Bernard · Evelyn Kerr · Oliver Neal · Natalie Nort · Claude Norman · Andre Lambert



Two businessmen, George and Marc, are having an affair with each other behind their wives backs. These two aren't merely closeted homosexuals, rather they are full-fledged psychopaths who kidnap, torture and then spy on the battered young women in order to get themselves in the mood for each other. George and Marc have a secret country villa with a basement torture dungeon. That is where they enjoy their private games. But as things go on, the S&M fantasy becomes more and more real for George while the younger Marc falls for one of their victims, Florence.
Essentially, this is director 'Gerard Trembasiewicz' only completed project. Some sources report that he co-directed a South American prison film starring Chris Mitchum called Red Sun, but that movie is officially credited to Aldo Sambrell. Very little is known about Mr Trembasiewicz. But here are the rumors... he is actually the lead actor, Jack Bernard, a genre player who made numerous exploitation film including the unusual LOVE BRIDES OF THE BLOOD MUMMY [El Secreto de la Momia Egpicia]. Another possibility suggests that Gerard Trembasiewics is Alejandro Marti, the director of the aforementioned mummy picture. And a third theory, recently gaining traction with French critics, reports that Trembasiewicz is really a well-guarded pseudonym for New-Age warlock Mario Mercier, the director of EROTIC RITES OF PRIESTESS GEZIALE [Papesse] and EROTIC WITCHCRAFT [La Goulve].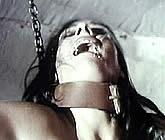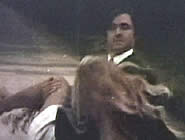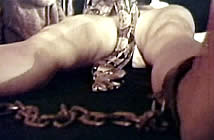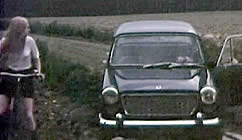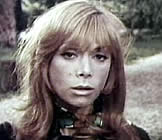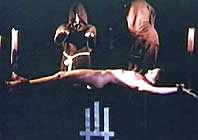 A French film in English language; fullscreen format (4:3), totally uncut version (84 minutes),
DVD encoded for ALL REGION NTSC WORLD FORMAT. Extras include trailers.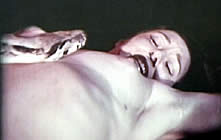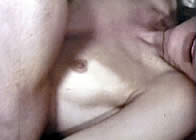 Graphic Violence/Sexual Themes/Nudity/S&M/Sexual Brutality/Homosexuality
for Mature Audiences Only