In the Depths of the Amazon Jungle,
Innocence is only a Dream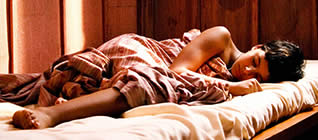 Original Brasil/Portuguese title: ANJOS DO SOL

director: Rudi Lagemann
starring: Fernanda Carvalho · Darlene Gloria · Antonio Calloni · Vera Holtz · Otavio Augusto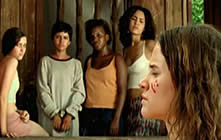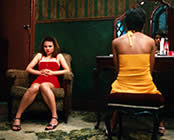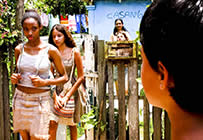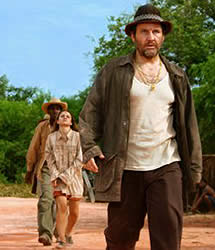 Twelve-year-old Maria, a girl living in poverty with her family, is sold to a flesh broker named Seu Tadeu. She believes that she's going to work as a maid for a rich Brazilian family but, in reality, Maria will be taken to a lower-class brothel in the Amazon. Seu Tadeu is a modern-day slaver who specializes in youth flesh-trafficking and has already stocked many whorehouses hidden deep in the Amazon jungles. Maria - inexperienced with sex - is immediately jolted by the reality of her new life. She is subjected to vicious rape and constant physical abuse. Her only dream is to escape.
   This was the controversial debut film by Rudi Lagemann. After its success (winner of Brazil's ACIE Awards for Best Picture and Best Script, 2007), Lagemann signed with Rede Brasil Television to helm the series Bela a Feia [Beauty, the Ugly] (2008-2012). He is currently the director for Escrava Mãe [Slave Mother], now in its 4th season.
Of course, this was not the first motion picture to deal with slave trafficking and prostitution in the Amazon jungle. Exploitation cinema has been ripe with this story for many years (such films as HOTEL PARADISE, MANAOS, AMAZON JAIL and its sequel PRISONERS OF THE AMAZON JUNGLE, come to mind immediately). However, this is (perhaps) the only one dealing with the utterly shocking children-as-victims narrative.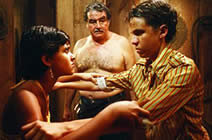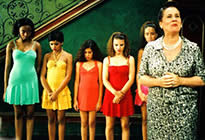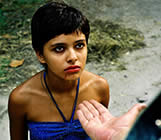 A Brazilian film in Portuguese with English subtitles; widescreen format, uncut 92 minutes), DVD encoded for ALL REGION NTSC WORLD FORMAT.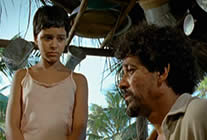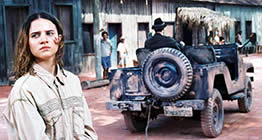 Strong Sexual Situation/SemiNudity/Prostitution/Sexual Brutality
for Adult Audiences