Something Sinister in Cindy's Past
Has Come To Visit Today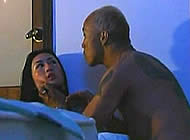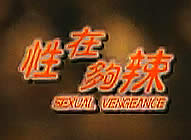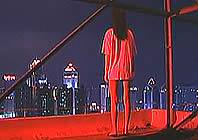 Original Chinese Title: XINGGAN

director: Jamie Luk (as Hong Lung)
starring: Bessie Chan · T C Ma · Jamie Luk · Kee Y Mok · James Ha · Sheng Cheung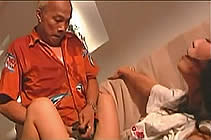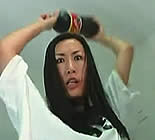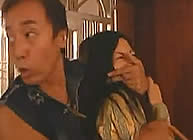 Cindy, a successful fashion designer with a mysterious past, is set to marry her boss Tommy Cheng. One morning, as she is about to leave her high-rise apartment, Cindy sees a familiar man trying to slip through the secured front door. She goes into a panic, rushing back upstairs to get away from him. Apparently, he is part of her past. A dangerous part. But the brute named Sam manages to get inside Cindy's apartment where he smacks her around and rapes her. He tells Cindy that he has come back to continue their relationship from before. But the girl wants nothing to do with him or the shadowy past. She kills Sam in the bathtub. But no sooner than Cindy manages to stuff his body into a freezer, two more thugs are at her door.
Jamie Luk spent five decades as a character actor, appearing in over 150 movies [usually under the name Lu Chien-Ming] since 1974, including such martial arts classics as CHINATOWN KID and DIRTY HO. While acting, he also began accepting various behind-the-scenes jobs, finally moving into the director's chair in 1985. As a filmmaker, Jamie Luk has helmed 20+ movies; responsible for such legendary genre movies as ROBOTRIX, DOCTOR VAMPIRE and the ghost whore thriller WHO IS IT? For SEXUAL VENGEANCE, he was anxious to do a "less complicated film with more emphasis on characterization within a sexual narrative" as a homage to the Pink Films from the '70s.
His main star here is the beautiful Bessie Chan (Ming Kwan Chan), a model-turned-actress best known for CRIME OF THE BEAST, MY HORNY GIRLFRIEND and the exceptional Sam Ho thriller CONSPIRACY.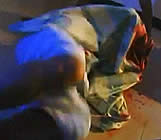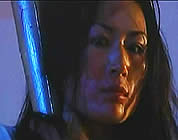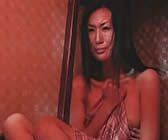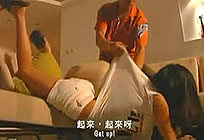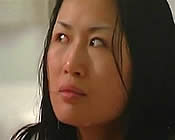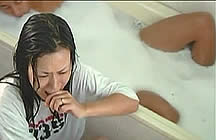 A Hong Kong film with good Chinese & English; widescreen format (16:9),
81 minutes, encoded for ALL REGION NTSC, playable on any American machine
Extras include selected trailers.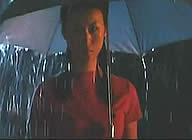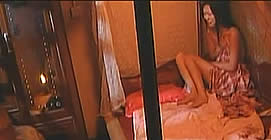 Violence/Sexual Brutality/Nudity/Strong Sexual Themes
for Adult Audiences