The Quintessential Baby-Sitter Shocker starring Susan George
Directed by legendary filmmaker Peter Collinson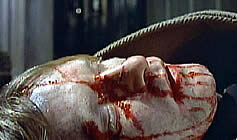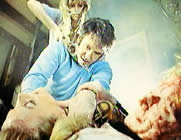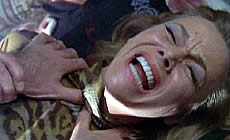 also known as: NIGHT OF TERROR, I'M ALONE AND I'M SCARED and NIGHT LEGS

director: Peter Collinson
starring: Susan George · Honor Blackman · Ian Bannon · John Gregson · George Cole · Dennis Waterman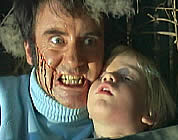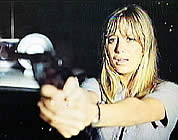 Susan George plays a babysitter named Amanda. As the film opens, she arrives at the Lloyd residence to watch their son while the parents go out on the town. Soon after the Lloyd's leave, a series of frightening events put Amanda on the edge. But the real horror begins when the child's biological [deranged] father breaks into the gloomy old house after escaping from a mental institution.
British Filmmaker Peter Collinson was generally considered one of the brightest directors in the cult cinema arena. He burst on the scene with the shocking home-invasion film PENTHOUSE in 1967, made this quintessentialbabysitter shocker FRIGHT in '71, directed a spaghetti western A MAN CALLED NOON (1973) before tackling the highly controversial thriller OPEN SEASON in 1974. Mr Collinson died from an automobile accident at age 44 in 1980.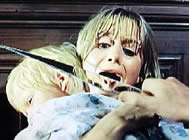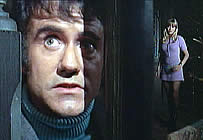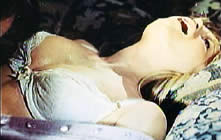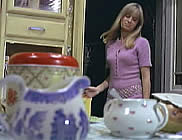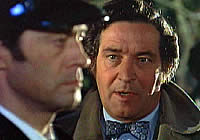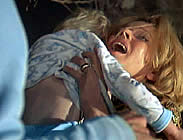 A British film in English language; screen format (1.66:1), fully uncut version (87 min.), DVD encoded for ALL REGION NTSC, playable on any American machine. Extras include theatrical trailers.