She's Young, Hot and Willing
Catherine is a Pop Singer Doing Whatever It Takes To Make It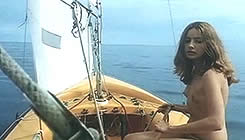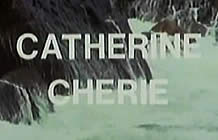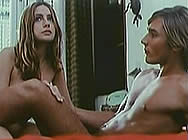 also called CATHERINE

director: J J Balcazar     written by Hubert Frank
starring: Berta Cabre · Raquel Evans · Micha Kaptein · Miguel Aviles · Ajita Wilson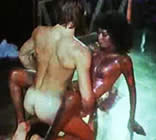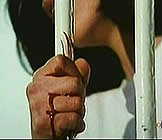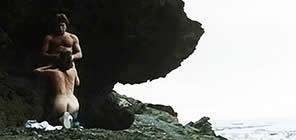 Catherine Cherie is a pop star who lives with boyfriend Carlo at his seaside villa. Meanwhile, a photographer named Ian is obsessed with seducing Catherine. When the boyfriend leaves for business in Rome, Ian sabotages the girl's boat and then 'saves her life.' They begin a romance. Carlo soon discovers the infidelity. His business partner (and lover) Ajita believes Catherine now poses a threat to their drug smuggling operation.
The sex scenes are suggestively titillating while flaunting a lot of skin. Ajita Wilson is considerably more aggressive in the sex department (maybe she thought this was a hardcore production?). She and Raquel Evans made numerous films together including the XXX historic comedy ROMANAS BACANALES. Berta Cabre, born Berta Cabré i Cercós in Spain, would sometimes use the pseudonym Berta Singerman for her British films. She often worked with director Jose Ramon Larraz and was featured in his STUDENTS OF MADAM OLGA and COMING OF SIN.
Director Jaime Jesús Balcazar began his career by making Spaghetti Westerns with his brother Alfonzo (A NOOSE IS WAITING FOR YOU and SARTANA DOES NOT FORGIVE). When he finally broke away from that genre [and his brother] in the late '70s, he formed Balcázar Producciones Cinematográficas and began writing screenplays and ghost directing (one such project is the highly controversial MAD FOXES in 1981). He also wrote and produced Lucio Fulci's DEVIL'S HONEY a few years later. During this time, Mr Balcazar befriended German exploitation director Hubert Frank. They would often write films together (like ANGEL AND THE BEASTS and this one). Some sources insist this movie was actually helmed by Frank. But regardless, it would be Balcazar's last credited project as a director.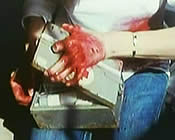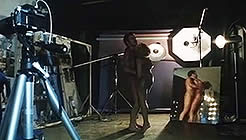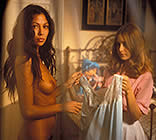 A Spanish/German film in English language; fullscreen format (4:3), 96 minutes, encoded for ALL REGION NTSC, playable on any American machine. Extras include original selected trailers.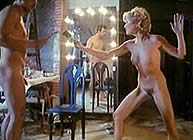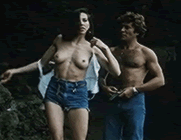 Female and Male Nudity/Strong Sexual Situations/Violence/Drugs
for Adult Audiences