Fully Uncut British Sex Comedy (94 minutes)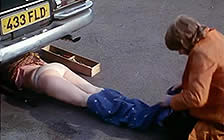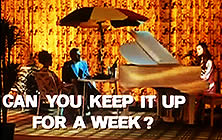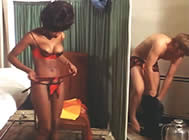 also called KEEP IT FOR ME

director: Jim Atkinson
starring: Jeremy Bulloch · Sue Longhurst · Valerine Phillips · Neil Hallett · Jill Damas · Sally Harison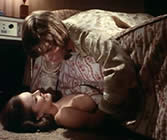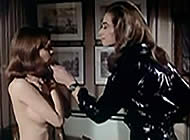 To prove his worth, a young man named Gil needs to keep a job for a week so that his girlfriend will agree to marry him. British comedian Jeremy Bulloch plays the bumbling Gil who has a gorgeous fiancée, Annette (a stimulating debut from lovely Jill Damas, stealing every scene). She refuses to marry him unless he proves he can "keep it up for a week," [i.e., keep a job for a week]. That actually doesn't seem difficult, especially for perspective husband material, but it results in Gil cheating on her about a dozen times. He goes to work for an employment agency called "Here to Service You" and finds himself in a string of misadventures with horny female clientele. He meets a libidinous female shrink, a ditzy housewife who gets her toe stuck in a drain while taking a bath, three nubile sisters who need a babysitter, and a three-way with a black nurse and her female doctor. However, when Gil finds himself being seduced by a gay man, his girlfriend comes to the rescue.
Typical of so many other British sex comedies (ANYONE FOR SEX?, SEX FARM, ADVENTURES OF A TAXI DRIVER, SCHOOL FOR SEX, et al), this benefits from a swift narrative by director Atkinson and the likability of the protagonist. Jeremy Bulloch flirted with British erotica for only a short time, moving instead toward television work until getting tapped to play Boba Fett in both Star Wars V: Empire Strikes Back and Star Wars VI: Return of the Jedi. Interestingly, Mr Bulloch returned to the big-screen franchise 20 years later (this time as Captain Colton) for Star Wars: Revenge of the Sith (2005).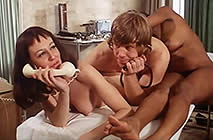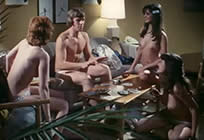 A British film in English language; fullscreen format (4:3), 94 minutes, encoded for ALL REGION NTSC, playable on any American machine. Extras include original theatrical trailer..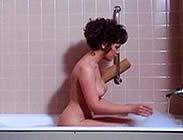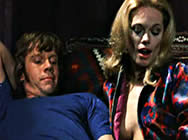 Nudity/Strong Sexual Situations
for Adult Audiences