Moon Lee - the Super Angel
Yukari Oshima - the Dark Angel
A Special 4 DVD Package of Four Complete ANGEL films:
ANGEL   |   ANGEL 2   |   ANGEL 3: RETURN OF THE IRON ANGELES   |   RAGING ANGELS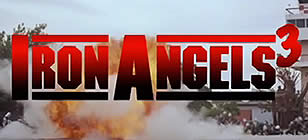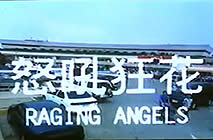 The ANGEL series is also known as IRON ANGELS
and FIGHTING MADAM and MIDNIGHT ANGELS
A similar film KILLER ANGELS is closely related

director: Teresa Woo ˇ Rickie Lau ˇ Stanely Tong
starring: Moon Lee ˇ Yukari Oshima ˇ Elaine Lui ˇ Jade Leung ˇ Carrie Ng ˇ Alex Fong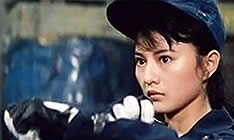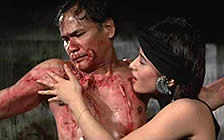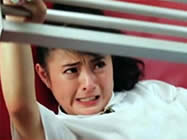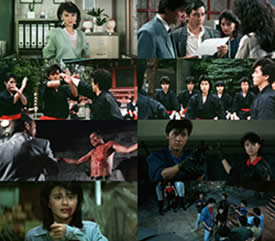 In the first ANGEL film, Moon Lee heads a crime-fighting organization that challenges a drug-smuggling ring led by a female kung-fu killer (Yukari Oshima) ˇ Moon Lee returns with her partner (played by Elaine Lui) in ANGEL 2 as the team tries to stop a fascist psychopath with a guerrilla army in the Filipino jungle. ˇ For ANGEL 3, Moon Lee and her crime-fighting beauties battle a terrorist organization in Thailand led by a religious fanatic. ˇ Rickie Lau helms RAGING ANGELS with Jade Leung and Carrie Ng in a story of a young woman who teams up with her fighting diva friend to catch her husband's killer in the Philippines.

Each film has English subtitles except #3 which is in English language.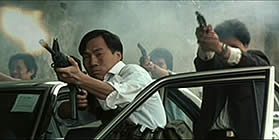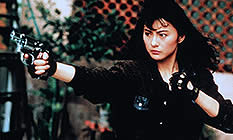 Four complete Hong Kong films with English subtitles [#3 is in English language and #4 has both English and Chinese subtitles]; widescreen format, total running time 364 minutes), DVD encoded for ALL REGION NTSC WORLD FORMAT. Extras include theatrical trailers.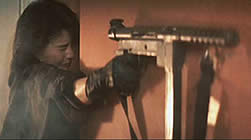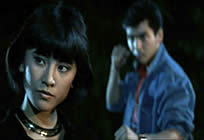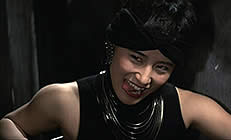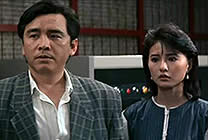 Graphic Violence/Sexual Brutality/High Kill Count/Gun Action
Recommended for Mature Audiences