Paul Leder directs Korean 'King Kong' Monster Movie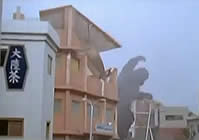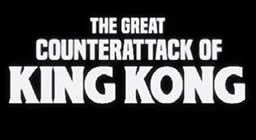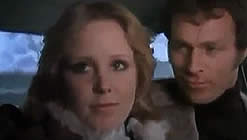 original Korean title: KING KONG DAEYEOKSEUB [Great Attack of King Kong]
also known as SUPER KONG and APE and HIDEOUS MUTANT and ATTACKING PRIMATE MONSTER

director: Paul Leder
starring: Rod Arrants · Joanna Kerns (as Joanna De Varona) · Alex Nicol · Lee Nak Hoon · Woo Jung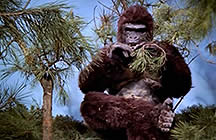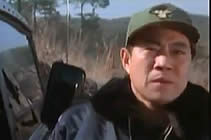 A newly discovered (and captured) 36-foot gorilla escapes from a freighter off the coast of Korea. Meanwhile, an American actress named Marilyn Baker is filming a movie in Seoul. Chaos ensues as Kong invades the city and kidnaps the starlet. Co-star Tim Rose attempts to rescue Marilyn with the help of the United States Army stationed in that country.
This film was financed by the Lee Ming Film Company of South Korea in an effort to captured some of the audience for the Dino De Laurentiis remake of King Kong scheduled for release at the end of 1976. American B-Director Paul Leder was tapped for the job and he recruited Joanna De Varona to debut in this film. She would marry and change her name to Joanna Kerns soon after the release. Joanna begin appearing in various television projects for 10 years until finally landing the starring role of Maggie Malone Seaver in the Growing Pains TV series (1985-92).
Director Paul Leder was a former actor and singer on Broadway (best known for co-starring with Phil Silvers in the hit musical Top Banana). After the revival of Gay Paree closed in 1969, he decided to try filmmaking. Paul financed and helmed a low budget Pedophile thriller POOR ALBERT AND LITTLE ANNIE that found success in the 1971 Drive-In circuit. After that film he went to Korea for this one. Another 20+ movies followed until poor health forced his retirement in early 1996. Mr Leder died from lung cancer in April of that year.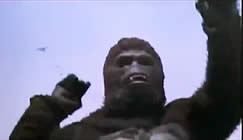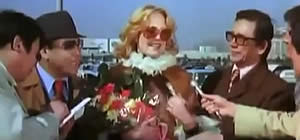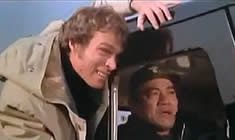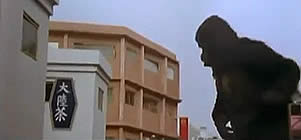 A Korean/American film in English Language; widescreen format, fully uncut (87 minutes),
DVD encoded for ALL REGION NTSC WORLD FORMAT; extras include various trailers.