Carlos Enrique Taboada's Tense Pop-Art Thriller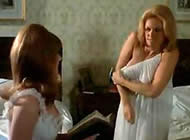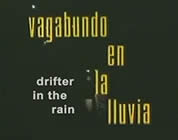 original Spanish title: VAGABUNDO EN LA LLUVIA [Drifter in the Rain]
director: Carlos Enrique Taboada
starring: Rodolfo de Anda · Christa Linder · Ana Luisa Peluffo · Norma Lazareno · Irlanda Mora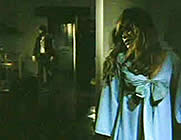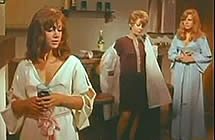 Carlos Enrique Taboada's film more resembles the Italian pop-art thrillers of the day (e.g., SEASON OF THE SENSES, BLOOD SOAKED LAWN, etc) rather than a typical Mexican project. Here is the story of Angela - a young, beautiful, [apparently] happily married rich woman - who leaves a costume party to go to her remote house by the lake with with two female friends, the older Monica and wilder Raquel. Outside the mansion's windows lurks a tramp, a defeated man wallowing in frustration and anger. He initially seems rather harmless, but there's a dark rage building. And he's ready to explode.
Director Taboada made 20 films between 1965-89. His motion pictures - although mostly unseen outside of Mexico - are now realizing an overdue International notoriety after being heralded by filmmaker Guillerno del Toro [of Shape of Water fame] as the "single most influential" in his life especially citing the superb BOOK OF STONE. Arguably, Mr Taboada was better known for his scriptwriting, delivering 80+ films [1951-1997] including WITCH'S MIRROR. He died from a heart attack in April 1997, at age 67.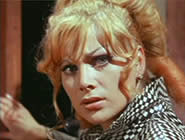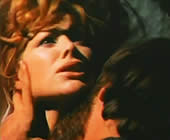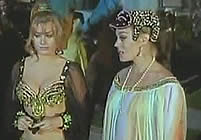 A Mexican film with English subtitles; fullscreen format, uncut (87 minutes),
DVD encoded for ALL REGION NTSC WORLD FORMAT; extras include various trailers.