Gillian Hills' Final Film is an Effective Thriller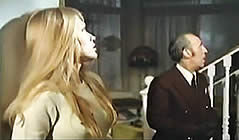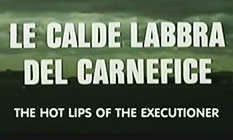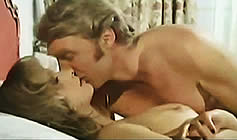 Original Italian Title: LE CALDE LABBRA DEL CARNEFICE [Hot Lips of the Executioner]
also known as THE KILLER WORE GLOVES

director: Juan Bosch
starring: Gillian Hills · Silvia Solar · Angel De Pozo · Stelio Candelli · Carlos Otero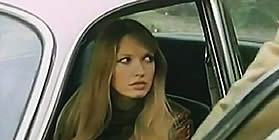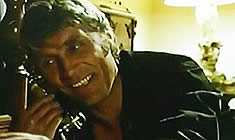 Here is a Euro made Giallo (Spanish/Italian co-production), shot in London with most of the cast speaking English. The story begins with a man getting his throat slashed with a razor blade by an unseen assailant. His girlfriend, Peggy Foster, becomes concerned for his disappearance and is drawn to an old abandoned airport in response to a phone call seemingly from him. However, danger awaits inside the hanger. Once she arrives, Peggy is ambushed but manages to escape. Things turn even more mysterious when she returns home to discover that a lodger, renting the upstairs loft from her, has been murdered. And then it turns out that he was an impostor when the real tenant shows up.
Spanish director Juan Bosch helmed a number of Spaghetti Westerns - usually under the pseudonym John Wood - and was responsible for what is generally considered Paul Naschy's worst movie, EXORCISMO (the one that ends with the Naschy battling a possessed German shepherd). However, he was a respected cult director who comfortably made films throughout Europe and Great Britain. He retired in 1982 with the release of a sex comedy Hooray for Divorce. Mr Bosch died in November 2015 at age 90 from natural causes.
This would be the final film for Gillian Hills who quit acting to work with her husband, a rock-n-roll manager who has handled AC/DC for 25+ years. Back in the day, she made a name for herself with the controversial BEAT GIRL (1960), followed by appearances in legendary films Clockwork Orange and Blow-Up [known for the famous three-way sex scene between herself, Jane Birkin and David Hemmings which resulted in a flash of pubic hair, making her the first actress to show genitalia in the movies]. Gillian starred as Aloa the jungle girl in Eugenio Martin's GOLDEN GODDESS OF RIO BENI while she also enjoyed a recording career with the French Barclay Records throughout the '60s.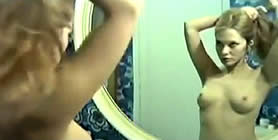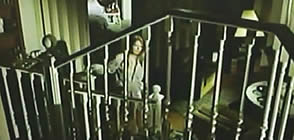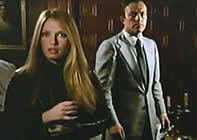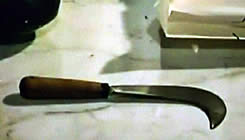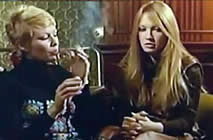 A Spanish/Italian/British co-production in English language; widescreen format, uncut (88 minutes),
DVD encoded for ALL REGION NTSC WORLD FORMAT; extras include selected trailers.