Debut project for independent director Alan Birkinshaw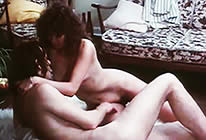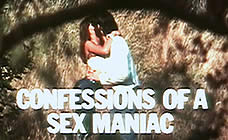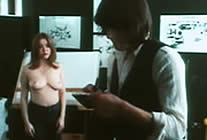 also known as THE MAN WHO COULDN'T GET ENOUGH and DESIGN FOR LUST

director: Alan Birkinshaw
starring Roger Lloyd Pack · Vicki Hodge · Stefanie Marrian · Derek Royle · Loise Rush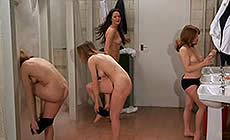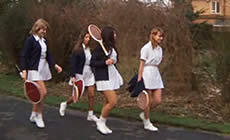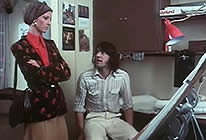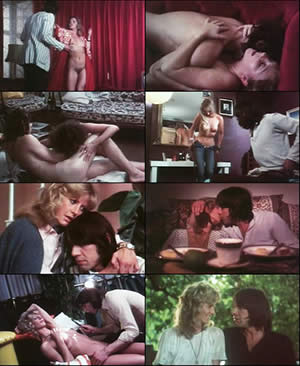 A young architect named Henry Milligan is put in charge when his boss leaves for an American lecture tour. On the table is a job for a new leisure club, but Henry is having trouble coming up with a concept for the building. He falls asleep - after paging through both an architect manual and a skin magazine - to wake with the idea of designing a building based on the shape of the perfect female breast. His secretary Hilary is less than impressed but she encourages him to go searching for the right model. Henry visits the seedy Soho District where he watches a variety of sex films [titles like Diary of a Half Virgin] before getting the idea to place an ad in an underground newspaper. From that point on, Henry gets to ogle a ton of titties and embark of multiple poontang rides before realizing that the perfect boobs belong to his secretary.
    This was the debut project for Independent filmmaker Alan Birkinshaw after directing numerous British TV games shows. It was filmed on location (with most interior scenes shot inside his house). He followed this movie with the sleazy rape/horror film KILLER'S MOON and then the rare Laura Gemser jungle actioner HORROR SAFARI. Mr Birkinshaw retired from the Entertainment business after helming the British TV series Space Precinct (1994-95). Today he owns a thriving upscale furniture business in London, specializing in marble statues..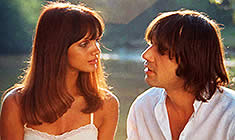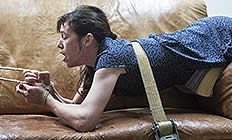 A British film in English language; widescreen format, uncut version (80 minutes),
DVD encoded for ALL REGION NTSC, extras in selected trailers.