Klaus Kinski is Exceptional as the Nazi Commandant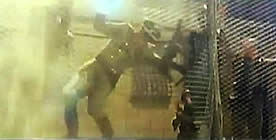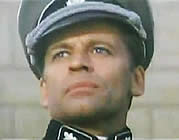 original Italian title: 5 PARA EL INFIERNO [Five For The Hell]

director: Gianfranco Parolini (as Frank Kramer)
starring: Gianni Garko · Klaus Kinski · Margaret Lee · Nick Jordan · Sal Borgese · Luciano Rossi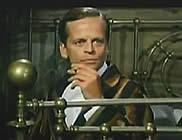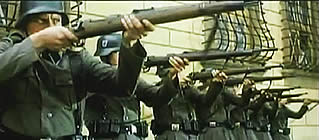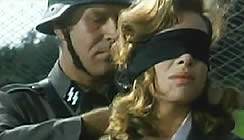 U.S. Lieutenant Glenn Hoffmann and a team of commandos go behind enemy lines to steal Nazi documents from a safe inside a well-guarded German HQ villa in Italy. Essentially, here is a Spaghetti Western masquerading as a War Picture. Gianni Garko - best known for his Sartana character - plays the leader of the rebel soldiers Lieutenant Hoffman, who masterminds an attack against a German stronghold run by Klaus Kinski; rather than Garko playing a gunman who infiltrates a gang of evil Pistoleros led by Klaus Kinski. The script by Sergio Garrone is violent, cynical and rip-roaring fun as American G.I.s (oddly working with the Italians here) attack a German villa where they encounter a brutal Nazi commander [an inspired Klaus Kinski] being helped by a double agent [the gorgeous Margaret Lee].
This film is yet another brainchild for superstar director Gianfranco Parolini. As 'Frank Kramer,' he initially found fame and fortune through the Spaghetti Western genre where he created not one, but two, long-lasting franchises: Gianni Garko's SARTANA and Lee Van Cleef's SABATA. He retired from the director's chair in the late '70s but remained active in the Industry as a scriptwriter (even penning the outrageous SLAVES OF CALIGULA for Lorenzo Onorati in 1984). Mr Parolini died in his sleep at age 88, April 2018.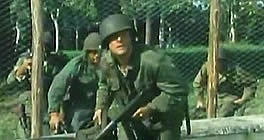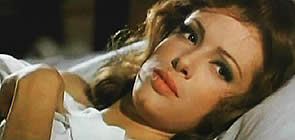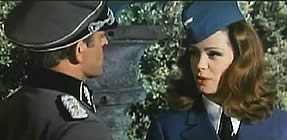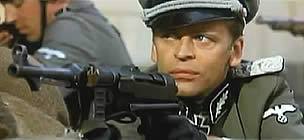 An Italian film in English language; widescreen format, fully uncut (93 minutes),
DVD encoded for ALL REGION NTSC WORLD FORMAT; extras includes selected trailers.