Sergio Leone, Sergio Corbucci, Duccio Tessari & Jorge Grau
The Crew behind this Epic Actioner!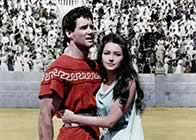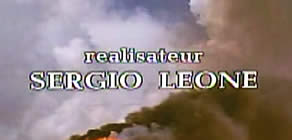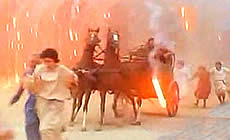 original Italian title: GLI ULTIMI GIORNI DI POMPEI

director: Sergio Leone
starring: Steve Reeves · Cristina Kauffman · Barbara Carroll · Anne Marie Baumann · Fernando Rey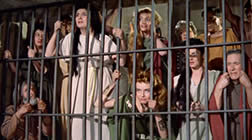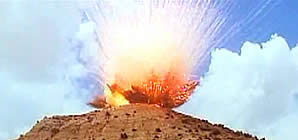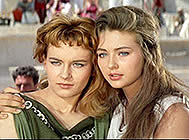 Based on the historical novel by 19th century British author Edward Bulwer-Lytton, here is the story of corruption and intrigue in the doomed city of Pompeii just before [and during] the deadly volcanic eruption of Mt Vesuvius. The film begins as Roman soldier Glaucus (played by Steve Reeves of HERCULES fame) returns home after a far-off war, only to find that his father has been murdered by a gang of black-hooded bandits. Legionnaire Glaucus vows revenge against the killers but his investigation soon uncovers a conspiracy that coils all the way up to the top officials.
Seldom did a 'Peplum' attempt to tackle such compelling narrative within the sword-n-sandal backdrop, especially within a story based on the legendary destruction of an ancient city. Perhaps, that's the reason the project's crew reads like a who's-who of Euro cinema. Producer Lucio Fulci [who would later become the Godfather of Italian Gore] hired veteran director Mario Bonnard to helm the project. But since Bonnard was elderly (making his first film in 1916), the producer also hired newcomer Sergio Leone - having proven himself as a second unit director for Ben-Hur - for the assistant director position.

As it turned out, Mario Bonnard fell severely ill during the first day of production and Sergio Leone slipped onto the director's chair. Even though some reference books still credit this film as belonging to Bonnard, rightfully it should be considered a Leone project [his first] since he was responsible for 99% of it (he's given that recognition in this print, see top center photo). Leone immediately moved Sergio Corrbucci from the writer's stable into the position of assistant director (he would later helm such legendary hits as HELLBENDERS, DJANGO, MINNESOTA CLAY, et al). Also working as a scriptwriter here was Duccio Tessari, another genre stalwart (PISTOL FOR RINGO, MAN WITHOUT A MEMORY, THREE TOUGH GUYS. In addition, one of the editors was filmmaker Jorge Grau, who later made numerous genre classics including LET SLEEPING CORPSES LIE, LEGEND OF BLOOD CASTLE and COTA DE CAZA. Sergio Leone would follow this project - using much of the same crew - with another peplum COLOSSUS OF RHODES before embarking on his MAN WITH NO NAME trilogy.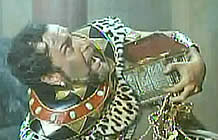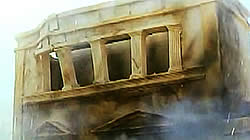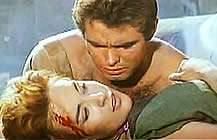 An Italian film in English language; widescreen format, uncut (94 minutes),
DVD encoded for ALL REGION NTSC WORLD FORMAT; extras include original trailer.