Hang On To Your Jockstraps!
It's Dana Plato (from Diff'rent Strokes) and Ron Jeremy!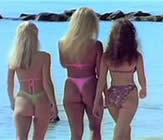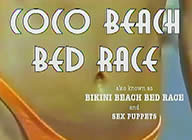 original American title: COCO BEACH BED RACE
also known as BIKINI BEACH BED RACE and THE SEX PUPPETS

director: Eric Louzil
starring Dana Plato · Daniel Barquet · Nick Santa Maria · Mathew Marko · Kristin Schroll · Ron Jeremy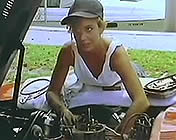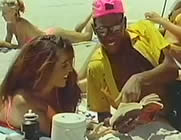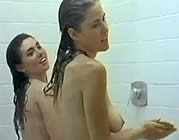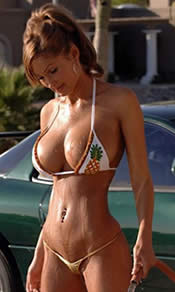 Here's an odd little film about an equally odd college/nerd 'sport' from the early '90s... bed racing (the art of turning a bed frame into a race vehicle). Dana Plato is poor-little-rich-girl J.D., a champion boat racer and gearhead, who agrees to help a group of geek frat boys build their mobil-bed and win the race. But there's danger ahead when the Mafia gets involved in skewing the odds.
   Dana Plato had played Kimberly Drummond in the TV hit sitcom Diff'rent Strokes (1978-88). After the series ended for her, she made this unlikely film with porn star Ron Jeremy. At the same time, Dana fell on hard times, turning to weird kicks and hard drugs. She was arrested the same year for robbing a video store in Las Vegas (but was put on probation) and then the following year Dana was arrested again for forging a drug prescription. In 1998, she became serious about jump-starting her stalled career and made the controversial lesbian shocker KISS. Shortly after its release, Dana and her boyfriend went to her parent's house in Oklahoma for Mother's Day weekend. On Saturday May 8, 1999, Ms Plato was dead at age 34 from a painkiller overdose. A few days later, the coroner ruled her death suicide due to the inordinate amount of drugs in her body.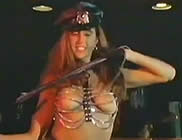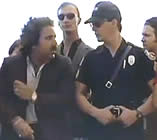 An American film in English language; fullscreen format, uncut (105 minutes),
DVD encoded for ALL REGION NTSC; extras include selected trailers.