Beautiful, Fully UNCUT English Language Version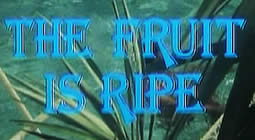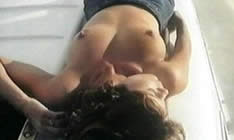 original German title: GRIECHISCHE FEIGEN [Greek Figs]

director: Sigi Rothmund (as Siggi Gotz)
starring Betty Verges · Olivia Pascal · Blaus A Richt · Corine Brodbeck · Sabi Dorr · Sylvia Froehlich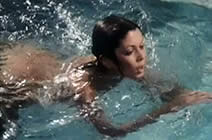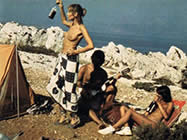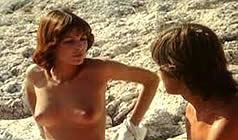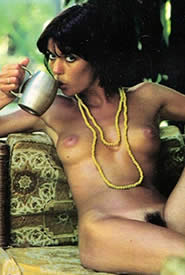 Cute German girl Patricia tells her parents she's going to college in Munich but she really exchanges the airline tickets for a flight to Greece where she hopes to experience ultimate freedom. Once there, a large number of people try to seduce her and get her into bed. With a light attitude, she turns them down (well most of them, anyway) until she finally meets Tom, a boy she really likes.
  The underlying message is "Do what you want and don't let anyone or anything stop you." The breezy behavior is an absolute turn-on, both exciting and satisfying the viewer at the same time. This is typical of director Siggi Gotz's style (as seen in his later THE BEAUTIFUL AND WILD IN IBIZA). He manages to capture the essence of being young, attractive and free. This film was a huge International hit, throughout Europe and Asia. Two unofficial sequels were produced in mid '90s Hong Kong.
   This was the debut for Olivia Pascal (born Olivia Gerlitzki in Munich Germany, 1957). She made numerous similar films for Siggi Gotz but Olivia is best known for BEHIND CONVENT WALLS and Jess Franco's BLOODY MOON.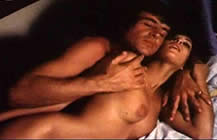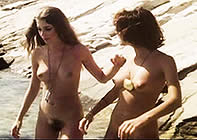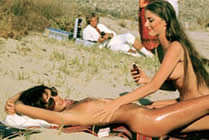 A German film in English Language; fullscreen format, totally uncut version (91 minutes),
DVD encoded for ALL REGION NTSC; extras include selected Siggi Gotz trailers.