The Fully UNCUT Export Version (English with German Subtitles)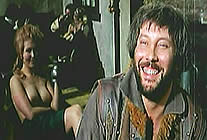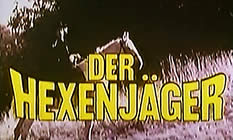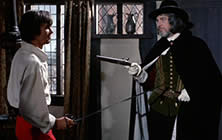 original German title: DER HEXENJAGER [The Witch Hunter]
original British title: WITCHFINDER GENERAL also known as CONQUEROR WORM

director: Michael Reeves
starring Vincent Price ˇ Ian Ogilvy ˇ Rupert Davies ˇ Hilary Dwyer ˇ Robert Russell ˇ Nicky Henson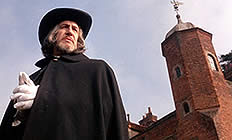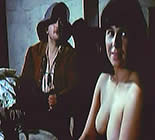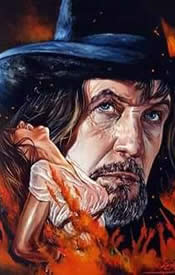 Vincent Prince plays Rev. Matthew Hopkins, a self proclaimed witch hunter who began his career in 1644 in Essex, England. His reign of terror lasted a mere three years but, in that time, it is estimated that he killed between 200-300 'witches.' This film is based on his final days as a bloody prosecutor before his demise at the hands of a young British officer seeking revenge for the violation of his fiancé.

The film is generally considered one of Vincent Price's best performances, notably because director Michael Reeves would not allow his 'antiquated hammy' style of acting (this caused fiery disagreements during the shoot for which Price - after seeing the finished product - apologized). Today, director Reeves is treated as the 'Kurt Cobain of Horror Cinema,' the subject of what-might've-been speculation if he had lived to complete another film. But tragically, Michael Reeves died from a barbiturate overdose in 1969 at age 25. This film was preceded by only two other projects, Barbara Steele's SHE BEAST and the ultra-quirky CASTLE OF THE LIVING DEAD.
Of course, there were 'Inquisition-themed' genre films before this one (most notably Mario Bava's MASK OF SATAN and Riccardo Freda's WITCHES' CURSE) but this project was the first time the subject matter became the actual theme rather than an incident within the film. For many years to follow, other genre filmmakers would continue to exploit this theme, most notably with Ken Russel's THE DEVILS, Paul Naschy's INQUISITION, LEONOR, HELL PORTAL, MARK OF THE DEVIL, WITCHES' SABBATH and numerous Jess Franco movies including LOVE LETTERS OF A PORTUGUESE NUN.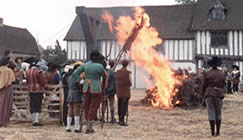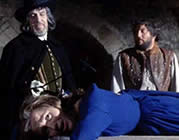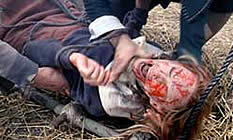 A British film in English Language with German subtitles; fullscreen format, totally uncut
export version (88 minutes), DVD encoded for ALL REGION NTSC; extras include original trailer
plus opening and closing credit sequence for the American release "Conqueror Worm."