One of the Last Films from director Lucio Fulci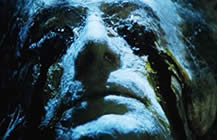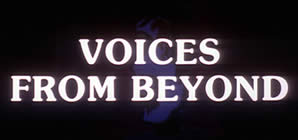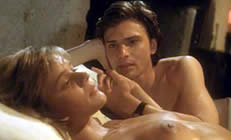 Original Italian Title: VOCI DAL PROFONDO [Voices from Beyond]

director: Lucio Fulci
starring: Duilio Del Prete · Karina Huff · Bettina Giovannini · Pascal Persiano · Lorenzo Flaherty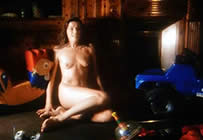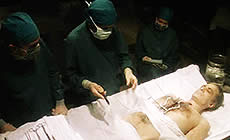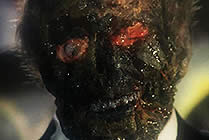 When Giorgio Mainardi is poisoned to death, the family is happy to see him go and the murdered is covered up as a stomach hemorrhage. The only member of the family saddened over Giorgio's death is his devoted daughter Rosy. The ghost of her father returns to help Rosy find his killer.
An interesting story, lots of gore and gratuitous nudity fill this later-day venture from horror maestro Lucio Fulci. Many genre critics consider this film as a return to the basics for Mr Fulci, on par with his other major 'second-wind' projects like DEMONIA, CAT IN THE BRAIN and DEVIL'S HONEY. The following year - in 1992 - he went to New Orleans to shoot a melancholy horror film called A DOOR TO SILENCE with John Savage. It would be his last motion picture. Lucio Fulci developed a major problem with diabetes and one evening, he went to bed without taking his insulin. Some say this was suicide; others, an accident. But sadly, Mr Fulci was dead at age 68, March 13 1996.
Both lead actors are also dead, each passing away at relatively early ages. Duilio Del Prete, best know to cult movies fan for his role in THE NUNS OF SAINT ARCHANGEL, died February 1998 at age 59 from a heart attack; while Karina Huff, in Luigi Cozzi's DEMONS PROFUNDIS, died from cancer April 2016 at 55. Bettina Giovannini is an actress still active today. She is best known to genre fans for starring in Umberto Lenzi's last movie DIRTY TRICKS.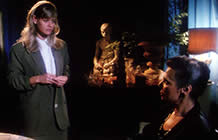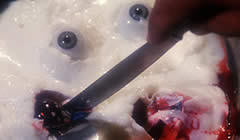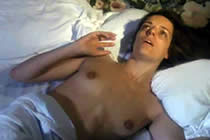 An Italian film in English language; widescreen format, fully uncut (88 minutes),
DVD encoded for ALL REGION NTSC WORLD FORMAT; extras include original trailer.