"When a Young Woman Comes Face to Face With Her Infinite Desires"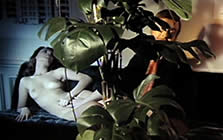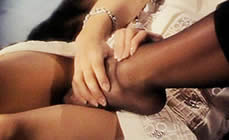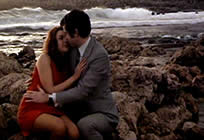 original Italian title: JE SUIS UNE NYMPHOMANE [I Am A Nymphomaniac]
also known as LIBIDO: THE URGE TO LOVE and FORBIDDEN PASSION

director: Max Pecas
starring Sandra Jullien ˇ Janine Reynaud (as Janine Raynaud) ˇ Yves Vincent ˇ Michele Lemoine ˇ Patrick Verde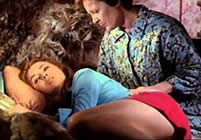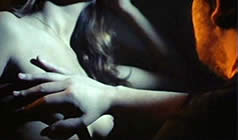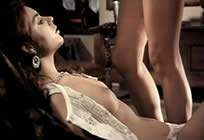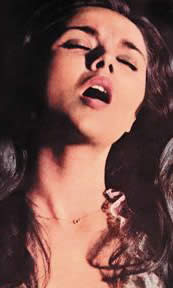 Carole is unhappy with her life, her family and sex. But after accidentally falling down a staircase (and hitting her head), she begins to realize her body has a new craving. She longs for physical intimacy; Carole has become addicted to sex. She hates what she's become but is compelled to have sex with anyone who will comply, from the family priest to a total stranger. Disgusted by the behavior, her parents put her out and she relocates in Paris where things are soon out of control.
   Janine Reynaud was a French high-fashion model until turning to acting at age 34 in the mid '60s. She starred in numerous Jesus Franco films including his Succubus and Kiss Me Monster. Janine later worked with Sergio Martino for his CASE OF THE SCORPION'S TAIL and with Bitto Albertini for MAN, MORE POISONOUS THAN THE COBRA. Her best performance is generally considered to be the woman with deadly sado-sex issues in José Bénazéraf's FRUSTRATION (1971) which also starred Michel Lemoine. After that film, Janine married her leading man and they would make many films together (including CASTLE OF THE CREEPING FLESH) until her retirement in 1978. Mr Lemoine died at age 90, July 2013. Janine Reynaud has since moved to an undisclosed location in the United States.
    This film was co-written by Claude Mulot, a filmmaker who specialized in both soft and hardcore adult films (his XXX stuff, eg., BELLES D'UN SOIR, was usually signed as Frederic Lansac). He occasionally dabbled in other genres with various degrees of success (BLOOD ROSE was an earlier horror film that found International distribution). Mr Claude Mulot died October 1986 at age 44 after accidentally drowning in Saint Tropez. KNIFE UNDER THE THROAT, an erotic thriller with Florence Guerin and Brigitte Lahaie would be his last production.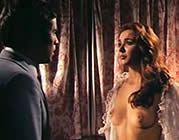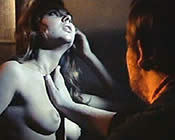 A French film in English Language; widescreen format, uncut version (92 minutes),
DVD encoded for ALL REGION NTSC; extras include selected trailers.