An Obscure [but Exceptional] Thriller from Carlo Lizzani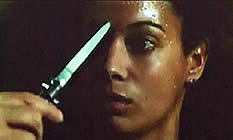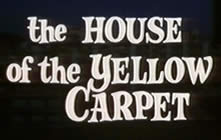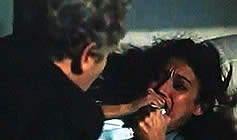 Original Italian Title: LA CASA DEL TAPPETO GIALLO [The House with the Yellow Carpet]

director: Carlo Lizzani
starring: Erland Josephson · Beatrice Romano · Milera Vukotic · Vittorio Mezzogrorno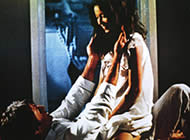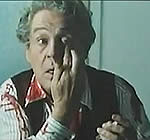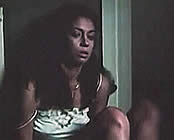 Based on a play by Aldo Selleri, here is an obscure thriller about a young couple who place an ad in the newspaper to sell an inherited carpet [expensive but not right for their house]. While Antonio is out, a man comes to see the carpet and begins to tell Franca some disturbing things which include a confession that he killed his wife on that very same carpet years before. The mysterious man becomes more and more forceful. As Franca begins to panic, the unthinkable happens.

Some fans of the movie have compared it to the Audrey Hepburn thriller WAIT UNTIL DARK, however it is really closer to Peter Collinson's THE PETHOUSE. Carlo Lizzani was a filmmaker who spent the first decade of his career making documentaries. In the mid '60s, he turned to Spaghetti Westerns (best known for HILLS RUN RED) and then, later, erotic melodramas like the anti-establishment thriller KLEINHOFF HOTEL. Interestingly, in 1990 he returned to making documentaries exclusively, this time for television, until his death by suicide, October 2013, at age 91.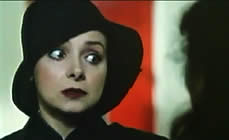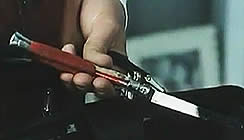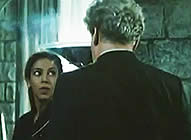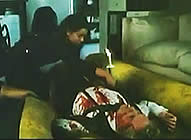 An Italian film in English language; widescreen format, fully uncut (86 minutes),
DVD encoded for ALL REGION NTSC WORLD FORMAT; extras include trailers.