Italian Sex Icon Pamela Prati is the Alien Succubus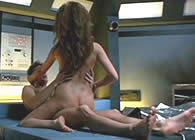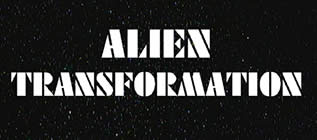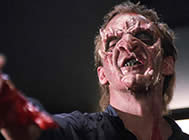 Original Italian Title: E LA BESTIA SORGERA DAGLI ABISSI [
[And the Beast Will Rise from the Abyss]
also known as TRANSFORMATION (edited version)
director: Jay Kamen
starring: Rex Smith · Lisa Langlois · Christopher Neame · Patrick Macnee · Pamela Prati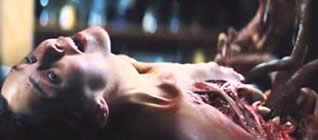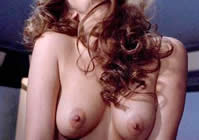 Wolf Shadduck, a Hans Solo-esque smuggler, travels through space in search of a quick buck. One night (which happens to be his birthday), he's happy to find a beautiful woman stowed away. Thinking she's a 'birthday present' from his friends, Wolf decides to go with the flow. But soon he's in the throws of ecstasy with a deadly succubus who gives him a deadly shape-transformation STD.

Director Jay Kamen is much better known for his Hollywood work on blockbuster movies like Hunting for Red October (1990) and Independence Day (1996) as the supervising Sound Editor. When Italy's Empire Studios - on the brink of bankruptcy - asked him to helm this (their final) project, he jumped at the opportunity. It turned out to be a difficult shoot in the mayhem of financial disaster, but the film turned out surprisingly well. This would be Mr Kamen's only time in the director's seat for a feature film. The star is former teen pop singer Rex Smith who had a Top Ten single with You Take My Breath Away in 1979 and a starring role in 1983's Pirates of Penzance.

Of course the real reason to watch this Sexy SciFi Actioner is Pamela Prati as the alien succubus. Prior to this project, Ms Prati starred in Umberto Lenzi's IRONMASTER and the controversial NAKED CARMEN. After this film, came a series of movies (Georg Tressler's German-made SUKKUBUS, Mario Biachi's REFLECTIONS OF LIGHT, Lucio Fulci's BLOOD MOON) that cemented her icon status.
An Italian film in English Language; widescreen format, fully uncut (80 minutes),
DVD encoded for ALL REGION NTSC WORLD FORMAT; extras include selected trailers