Starlet Orchidea De Santis in Italian Sex Comedy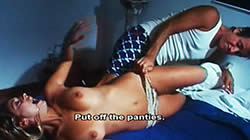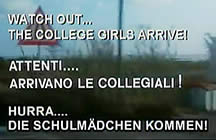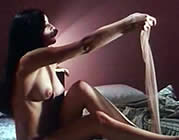 Original Italian Title: ATTENTI... ARRIVANO LE COLLEGIALI! [Watch Out... College Girls Are Coming!]
also known as WATCH OUT... HERE COME THE COLLEGE GIRLS!
director: Giorgio Mille (as George Miller)
starring: Orchidea De Santis · Toni Ucci · Yvette Monet · Eleonora Green · Charles Duval · Pino Sciacqua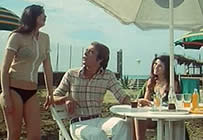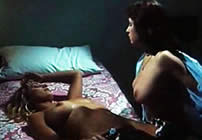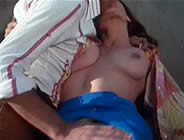 A group of sexy classmates take a vacation to a beach resort owned by the father of one of the girls. The students have also brought along, as a chaperone, their "ugly"teacher, who - when she changes out of her clothes into a bikini that's several sizes too small - turns out to be the voluptuously sexy Orchidea De Santis (or rather, a character named Miss Nadia). This bombshell teacher gets involved in A LOT of sexual activity, while her young charges also engage in schoolgirl adventurers of their own. The father, known simply as The Commander, lives in a fantasy world where he enjoys a dual life as a resort manager and a sea captain. Dad also employs a very horny bellhop/handyman who uses any excuse to ogle the young females, including cross-dressing and attempting to fix the shower while a girl is inside.
It should be noted that while the title identifies these young ladies as "Collegiali," these are not college students in the American sense. Rather, in Italy the term refers to 3rd and 4th term High School students. Orchidea De Santis was at the peak of her career during this time in the mid '70s after starring in numerous hit films (i.e., LOVE AND DEATH IN THE GARDEN OF THE GODS, Sergio Sollima's DEVIL IN THE BRAIN, Paul Naschy's SEVEN MURDERS FOR SCOTLAND YARD, Rino Di Silvestro's PROSTITUZIONE). Unfortunately, the fame came to an abrupt end in 1979 when - during the filming of Arrivano I Gatti (Here Come the Cats) - she experienced severe spine damage after falling through a trapdoor. In the early eighties, Ms De Santis began a new career in Italian radio where she continues working today.
An Italian film with English subtitles; widescreen format, fully uncut (83 minutes),
DVD encoded for ALL REGION NTSC WORLD FORMAT; extras include selected trailers