Adult Version Paul Naschy's Outstanding Giallo with Erika Blanc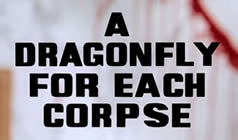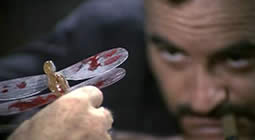 Original Spanish Title: UNA LIBELULA PARA CADA MUERTO

director: Leon Klimovsky
starring: Paul Naschy · Erika Blanc · Angel Aranda · Maria Hosti · Ricardo Merino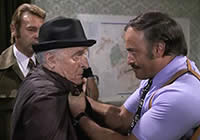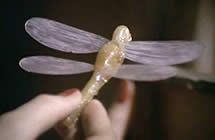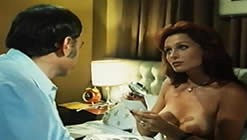 In Milan, inspector Paolo Scaporelli is assigned the case of the "Dragonfly." These are a series of brutal murders committed by a psycho-killer who leaves a dragonfly on the bodies after a slashing, axing or beheading. Inspector Paolo is helped in his investigation by his gorgeous girlfriend Silvana who makes the connection linking the victims as pimps, prostitutes, drug addicts and other 'underground' people.
This movie - like many others during Paul Naschy's most prolific career - was initially shot in two different versions: 'Mainstream' and 'Adult.' This is the fully uncut Adult version, featuring nudity and extremely graphic violence. [For other Adult Versions, also see DR JEKYLL AND THE WOLFMAN, A WOLFMAN NEVER SLEEPS, NIGHT OF THE HOWLING BEAST, COUNT DRACULA'S GREAT LOVE, BEAST AND THE MAGIC SWORD, et al]. In the mid 2000s, Paul to Brazil for Ivan Cardoso's tailor-made WEREWOLF IN THE AMAZON. That would be his final motion picture. Paul Naschy died of pancreatic cancer at age 75 in 2009.

This is an exceptional performance from Erika Blanc, made just prior to Renato Polselli's EROTIC GAMES OF A RESPECTABLE FAMILY. It is as important to her career as the genre classics OBLIGATORY PINK SHADE OF SKIN, DEVIL WALKS AT MIDNIGHT, and the sado-horror film THE NIGHT EVELYNE CAME OUT OF THE GRAVE. She has starred in over 105 films since 1964, using numerous pseudonyms (including Erica Bianchi, Arika Blanck, Erika Blank, Diana Sullivan, and Enrica Maria Colmbatto [her real name]. She is still active as an actress today.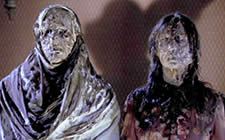 A Spanish/Italian film in English language; widescreen format, uncut (90 minutes)
DVD encoded for ALL REGION NTSC FORMAT; Extras include original trailer.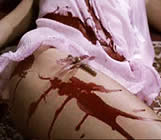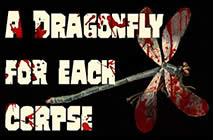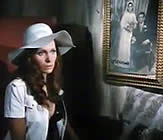 Graphic Violence/Sexual Situations/Nudity/Sexual Brutality
for Adult Audiences