Sylvia Sims in Sprawling Peplum Actioner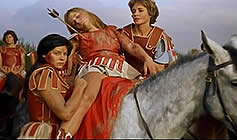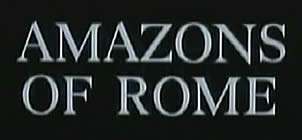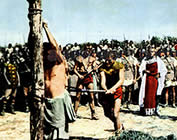 original Italian title: LE VERGINI DI ROMA [The Virgins of Rome]

director: Carlo Ludovico Bragaglia and Vittorio Cottafavi
starring Sylvia Sims · Louis Jourdan · Nicole Courcel · Paola Falchi · Michel Piccoli · Ettore Manni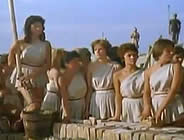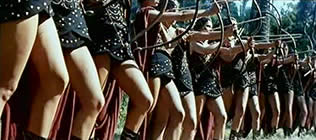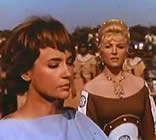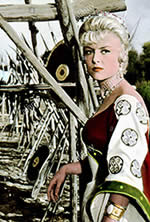 The story deals with the founding of Rome. Specifically, warrior chieftain Drusco wages battles against invading barbarians led by Horatio (played with savage zeal by Ettore Manni) while his beleaguered Roma is defended by female warriors.
   A sprawling, epic film jointly directed by Carlo Bragaglia and Vittorio Cottafavi. Bragaglia was one of the original Italian filmmakers, helming his first movie O la Borsa o la Vita (Or the Bag or the Life) in 1932. Another 63 followed. This film, AMAZONS OF ROME, was done just before his retirement and he was insisted upon by the French producer Pierre Bochart after a disagreement between star Louis Jourdan and Vittorio Cottafavi. Filmmaker Cottafavi made his first movie in 1943 and became known for his lavish productions, allowing him to easily drift into the booming "sword-and sandal" market in the early '60s. He is best known for his MESSALINA IMPERIAL VENUS and HERCULES AND THE CAPTIVE WOMEN.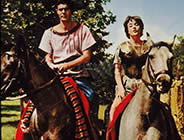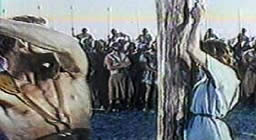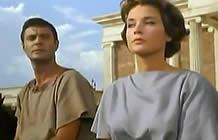 An Italian film in English Language; widescreen format, uncut version (93 minutes),
DVD encoded for ALL REGION NTSC; extras include original trailer.