One of Jess Franco's Greatest... Now Fully Uncut!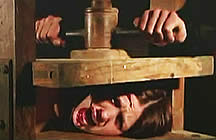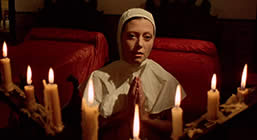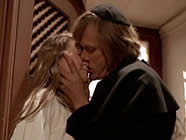 Original German Title: DIE LIEBESBRIEFE EINER PORTUGIESISCHEN NOONE
[Love Letters from a Portuguese Nun]]

director: Jess Franco
starring Susan Hemingway · William Berger · Herbert Fux · Ana Zanatti · Aida Kargas · Vitor Mendes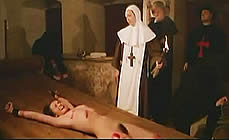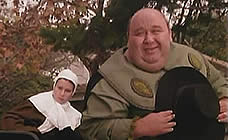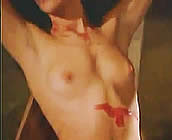 16-year-old Maria is forced into Serra D'aires convent, secret run by Satanists. Maria is tortured, raped (by men, women and even the devil himself) and told that it's all a bad dream. After she tries to run away from the convent, Maria is captured and subjected to even greater torment the hands of the Inquisition. She writes a 'love letter' to God hoping for a divine intervention.
This is one of nine films directed by Jess Franco in 1977, an especially astonishing feat because it does not lack from his rushed agenda. Rather, quite the opposite is true. This is a fully realized narrative with stellar set pieces and good performances. Interestingly, many of his other films from that year (THE SLAVE, SATANIC SISTERS, WOMEN WITHOUT INNOCENCE) can also be counted as examples of Jesus Franco at his peak.
Although this film was completed and ready for release in 1977, severe censorship problems kept it from seeing distribution until the following year (with 11 minutes scissored out). This is the original uncut 90 minute print.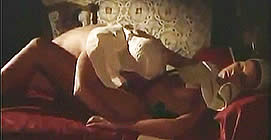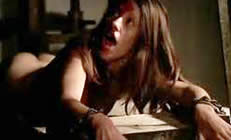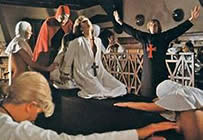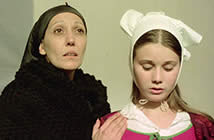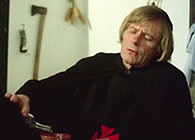 A German film in English language; widescreen format, fully uncut (90 min.), DVD encoded for ALL REGION NTSC, playable on any American machine. Extras include original theatrical trailer.