Franco Nero and Silvia Monti in Luigi Bazzoni Giallo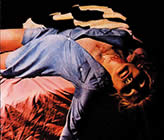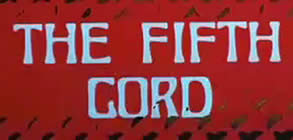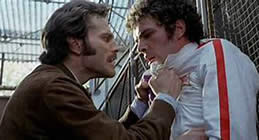 Original Italian Title: GIORNATA NERA PER L'ARIETE [Black Day for the Rain]
also known as EVIL FINGERS

director: Luigi Bazzoni
starring Franco Nero · Silvia Monti · Agostina Belli · Edmund Purdom · Pamela Tiffin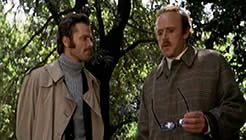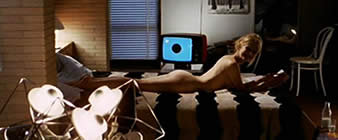 After a high-class party in Rome, there's a deadly assault. Andrea, an alcoholic investigative reporter is assigned the story. Through his research, Andrea discovers a new murder seems to happen every Tuesday. At each crime scene, a black glove is left with a finger cut off for each victim. By the time the fourth murder occurs, Andrea believes he's making progress in the case, but the police think he may be a suspect. Plus, his investigation has put him and a loved one in danger.

Director Luigi Bassoni always makes an incredible looking film, usually the result of working with some of the industry's best personnel (this time his cinematography is done by Vittorio Storaro, future Oscar winner for The Godfather). Unfortunately, Mr Bassoni wasn't very prolific. He spent much of his career working on short films and documentaries. Prior to this Giallo, he worked with his cameraman brother Camillo Bazzoni in the Spaghetti Western arena, including A LONG RIDE FROM HELL with Steve Reeves. In 1975, he delivered his masterpiece, the bizarre SciFi mystery FOOTPRINTS. Mr Luigi Bazzoni died from a stroke at age 82, March 2012.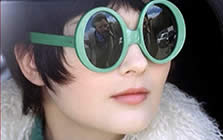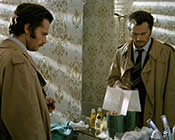 An Italian film in English language; widescreen format, uncut (93 min.), DVD encoded for ALL REGION NTSC,
playable on any American machine. Extras include original theatrical trailer.