Suzy Kendall in a Revolutionary Motion Picture


Original Italian Title: FRAULEIN DOKTOR
also known as NAMELESS and BETRAYAL
director: Alberto Lattuada
starring Suzy Kendall · Capucine · Kenneth More · James Booth · Silvia Monti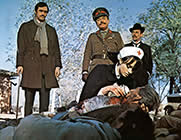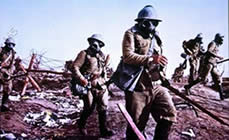 During the First World War, a female German spy Fraulein Doktor and her team of saboteurs plan to kill Lord Kitchener, obtain the Allied defense plans and steal the new French mustard gas formula. The battlefield segments contain some of the most horrific scenes of war carnage ever shot. Not since Akira Kurosawa's KAGEMUSHA or Cornel Wilde's BEACH RED has the futility and horror of battle been so profoundly depicted. Arguably, no war was more futile and insane than the First World War and the grisly images of melting skin and writhing soldier bodies are a stark illustration to a turning point in world history. War was no longer played by the previous rules of humanity.

In addition to the groundbreaking images of battlefield carnage, this film is recognized as one of the first (if not THE first) to feature two major female actresses in a nothing-left-to-the-imagination lesbian embrace. British actress Suzy Kendall had starred in a string of UK projects including Peter Collinson's impressive home-invasion film PENTHOUSE before her husband Dudley Moore convinced her to go to Italy for this shoot. She ended up starring in a number of films on both sides of the English Channel, especially Sidney Hayers' IN THE DEVIL'S GARDEN and Sergio Martino's TORSO before retiring in 1977 after a role in the British TV series Van Der Valk.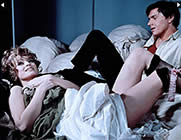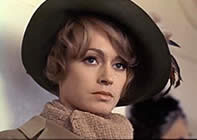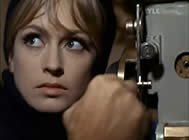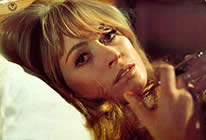 An Italian film in English language; widescreen format, uncut (100 min.), DVD encoded for
ALL REGION NTSC, playable on any American machine. Extras include trailers.