Sophie Marceau shines in Andrzej Zulawski's masterpeice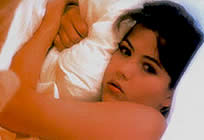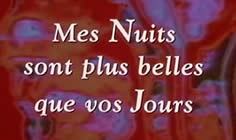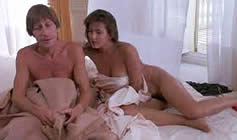 original French title: MES NUIT SONT PLUS BELLS QUE VOS JOURS
[My Nights Are More Beautiful Than Your Days]

director: Andrzej Zulawski
starring Sophie Marceau · Jacques Dutronc · Valérie Lagrange · Myriam Mézières · Isabelle Illiers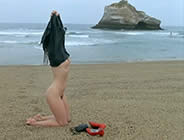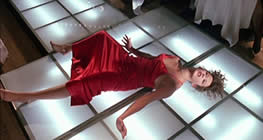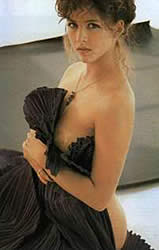 This film reunited Sophie Marceau with Polish director Andrzej Zulawski after their MAD LOVE hit, the previous year. It is generally considered one of the best movies ever made (listed in The Guardian's Best 50 Movies of All Time). The story, loosely based on a novel by Raphaële Billetdoux, is about a couple who meet by chance in a seaside hotel and end up spending three nights together. Specifically, it begins with a man named Lucas - a genius who had developed a computer language - learning he has a disease that causes his memory to erode. As a result he is losing his ability to communicate. At a seaside resort, Lucas meets Blanche, an unstable woman working as a nightclub fortuneteller. The two begin an erratic relationship.
   Sophie Marceau is a French actress who made the cult film MARQUISE but she is probably best known in America for her Princess Isabelle role in Braveheart. She also played Elektra King in the James Bond movie The World is Not Enough.
   One of the female co-stars here is Isabelle Illiers. Her debut was in Claude Mulot's THE IMMORAL ONE, 1980 (as Isabelle Legentil). She became famous as "O" in FRUITS OF PASSION: THE STORY OF O and later was featured in the groundbreaking Italian television series VALENTINA.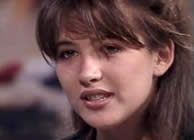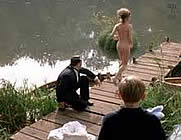 A French film with English subtitles; widescreen format, fully uncut version (109 minutes),
DVD encoded for ALL REGION NTSC; extras include original trailer