Ever Get Your Ass Kicked By A High School Girl?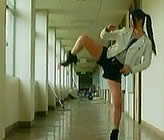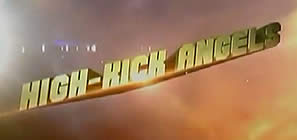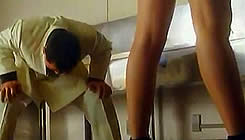 Original Japanese Title: HAI KIKKU ENJERUSU [High Kick Angels]

director: Kazuhiro Yokoyama
starring Kanon Miyahara · Risako Ito · Mayu Kawamoto · Kaede Aono · Shingo Koyasu · Chisato Morishita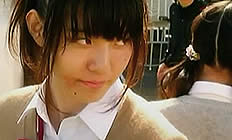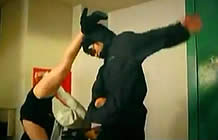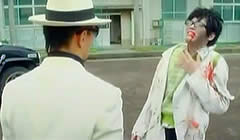 Six Japanese high school girls are given permission to shoot their "one-camera action-fantasy" in part of the facility after school hours. The student project features a character known as Dragon May (played by Kanon Miyahara) in a female superhero role. But then, as everyone settles into the serious business or making a movie, real trouble erupts when some Yakuza thugs break into the school looking for cash that has been stored on the premises.
The entire thing could easily have slipped into typical juvenile fodder were it not for the level of expertise behind the fight action. Reminiscent of the recent Japanese hit KG: KARATE GIRL which starred real life Karate champion Ryukyu Shorin-ryu (aka Rina Takeda), this one benefits from a cast who knows how to kick ass. Kanon Miyohara is a martial arts champion, competing professionally since the second grade (she was also the star of Sion Sono's TAG). Actress Mayu Kawamoto holds a karate black belt and owns a championship trophy to prove it, while Kaede Aono also began training in elementary school and obtained her black belt at age 12.
For the past decade, director Kazuhiro Yokoyama has been extensively involved with a Japanese horror series known as Kowabana (13 episodes to date) but, internationally, he is best known for DEAD GIRL WALKING.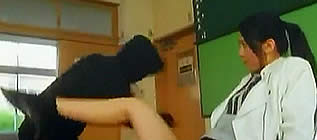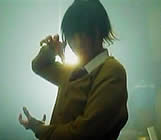 A Japanese film with English subtitles; widescreen [16:9] format, uncut (93 min.), DVD encoded for
ALL REGION NTSC, playable on any American machine. Extras include selected trailers.