Legendary Actor Jimmy Wang Yu in Possession Thriller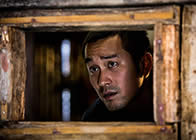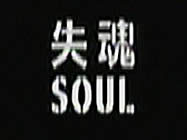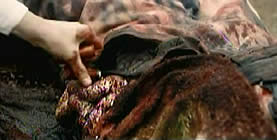 Original Taiwanese Title: SHI-HUN [Lost Soul]

director: Chung Mong-Hong (Nagao Nakashima)
starring Jimmy Wang (Yu Wang) · Joseph Chang (Chang Hsiao) · Chen Shiang-Chyi · Vincent Liang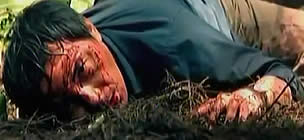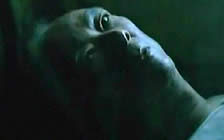 A thriller that takes an unflinching look at demonic possession. The story revolves around transfiguration and the possibility of a possession, as a young sushi chef from Taipei suddenly loses consciousness and collapses while on the job at his restaurant. He wakes but claims to be someone else. His co-workers take him to his father's rural farm for recuperation but dark family secrets soon come to light followed by a series of bizarre murders.
This film was the official submission to Oscars 2014 for consideration in the Best Foreign Films category. But like every other Asian film submitted over the past 30 years, it was rejected by the Academy. Instead, it went on to win numerous other awards in Hong Kong, Italy, Japan and Film Festivals throughout the world.
It stars the legendary Jimmy Wang, once considered China's greatest boxoffice draw (from 1965 until Bruce Lee's appearance in 1971). He gained 'super stardom status' with the release of the ONE ARMED SWORDSMAN in 1967, the first HK movie to gross 1 Million Dollars. The success of that film inspired the sequels RETURN OF THE ONE ARMED SWORDSMAN and ZATOICHI MEETS THE ONE ARMED SWORDSMAN. Jimmy Wang's career was seriously jeopardized after getting arrested for murder in Taiwan, 1981. He was eventually released due to lack of evidence, but his time in the spotlight was over. Due to health problems, Jimmy Wang has not made a film since this one in 2013.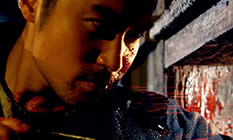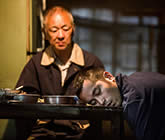 A Taiwanese film with good English subtitles; widescreen format, uncut (111 min.), DVD encoded
for ALL REGION NTSC, playable on any American machine. Extras include various trailers.