Original Italian Title: VIOLENTATA SULLA SABBIA
also known as LE LYS DE MER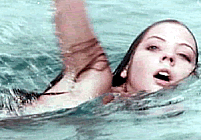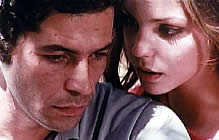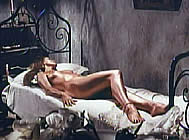 director: Renzo Cerrato
starring: Carole Andre · Angelo Infanti · Christine Caron · Luigi Barbini · Giustino Durano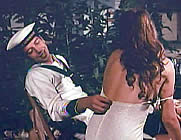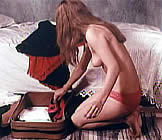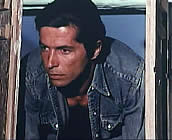 A young girl is emotionally scarred for years after her mother gets sexually brutalized and killed before her eyes. Now, as a young woman, Vanina is vacationing at a beach resort with her more worldly friend Sardinia. A local young man named Angelo is immediately smitten with Vanina. But despite the obvious chemistry brewing between them, Vanina's haunted past prevents her from developing a normal relationship with the boy.
Born Carole André Smith in 1953, Paris France, she began an acting career as a teenager. After a handful of supporting roles, Carole's break came with this film in 1969. Numerous successful films followed including Tonino Ricci's ENCOUNTERS IN THE DEEP. After a 20 year acting career, Carol Andre returned to the University where she attained an Architect degree. In June 2000 she became a member of the Board of Directors at Rome's Cinecittà Studios S.p.A. A few years later, Ms Andre joined the cast of the Italian TV series Un Medico in Famigliaas [Doctor in the Family, 2007] playing the character Caterina Morelli.

Angelo Infanti enjoyed a lucrative acting career of 120+ films between 1961-2010. He starred in projects on both sides of the Atlantic, even appearing in blockbusters like The Godfather and Paul Newman's Judge Roy Bean. Angelo is best known to cult fans for WAR GODDESS, GUNGALA THE NUDE PANTHER and his two movies with Laura Gemser THE DIRTY SEVEN and the original BLACK EMANUELLE. Mr Infanti died from a heart attack at age 71 in October 2010.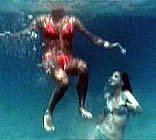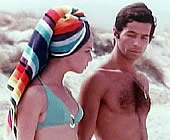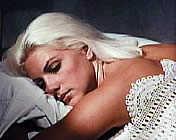 This was one of the only films directed by Renzo Cerrato. He was much more active behind the scenes, as an assistant director, mostly for the French studios. In that capacity, he worked closely with filmmaker Andre Hunebelle on the FANTOMAS movies. Mr Cerrato retired from the industry in 2006 due to failing health. He died in October 2013 at age 93.

An Italian production in English language; widescreen format, totally uncut version (91 min.), DVD encoded for ALL REGION NTSC, playable on any American machine. Extras include trailers.