A Zombified Version of "Postman Always Rings Twice"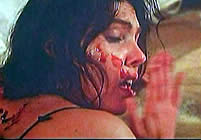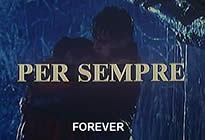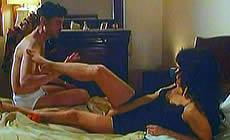 Original Italian Title: PER SEMPRE [Forever]
also known as: THE CHANGELING 2 and UNTIL DEATH
director: Lamberto Bava
starring Gioia Scola · David Brandon · Giuseppe Steffano · Roberto Pedicini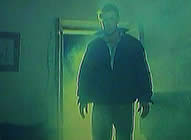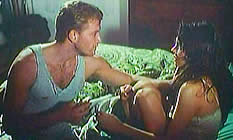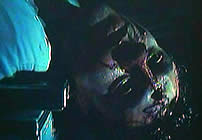 As the film opens, a beautiful young woman named Linda and her lover Carlo have just killed Luca, her husband. They bury his body, tell no one and continue running the successful bed-and-breakfast inn near a fishing-lake. All goes well except for the occasional nightmare experienced by her son Alex. Then eight years later, a drifter - with many alarming details about Linda's first marriage - shows up and decides to stick around. Linda and Carlo start distrusting each other and Alex's nightmares intensify. The child starts to believe that a murdered man has crawled out of the ground...
Indeed, as Bava promised, the plot is reminiscent of The Postman Always Rings Twice. But since Lamberto Bava is perched at the helm, the emphasis is on horror, the texture is darker, and the characters are nastier. The horrific mood is is drenched in atmosphere and punctuated by the spurts of sharp violence. The film - albeit rare and seldom seen - is one of Lamberto Bava's best, on par with his MAESTRO OF TERROR and A BLADE IN THE DARK. Besides his overtly popular DEMONS series, Mr Bava is best known for PHOTOS OF GIOLA and YOU'LL DIE AT MIDNIGHT.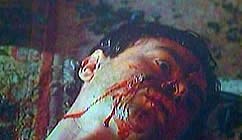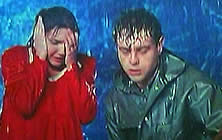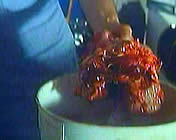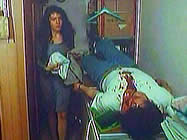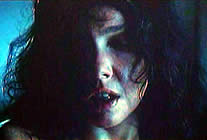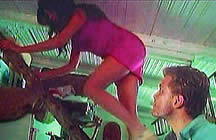 An Italian film in English language; widescreen format, uncut (87 min.), DVD encoded for ALL REGION NTSC, playable on any American machine. Extras include selected theatrical trailers.